Topic: Corinthians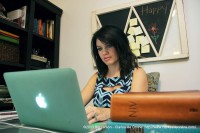 Clarksville, TN – Recently, my husband and I attended a conference for motorcycle dealers from all over the country. It was a 2-day event, held in a hotel with meals and speaking/training carefully coordinated.
I met the lady who did all of the planning on the way into the opening dinner and then happened to be seated next to her. Everyone was introducing themselves and their lofty titles with the company, so I asked her, "What is your official title?" She said, "Oh I'm just a receptionist. I'm no one important."
What?
«Read the rest of this article»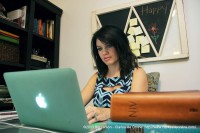 Clarksville, TN – April is child abuse awareness month. There are many ways we can become involved in helping in our community, and it starts in our own homes and neighborhoods.
According to Domestic Violence Statistics, "Around the world, at least one in every three women has been beaten, coerced into sex or otherwise abused during her lifetime. «Read the rest of this article»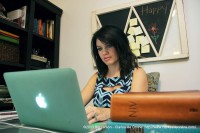 Clarksville, TN – All of a sudden your bed feels like a medical cot, your sheets feel like burlap. The refrigerator 60 feet away sounds like a Boeing 747.
You can hear ice forming in your freezer. You wonder if you put the leftovers in the fridge, remind yourself to write a check for the field trip and to call to reschedule the appointment. Your sister's birthday is coming up; do you have time to send her something thoughtful? «Read the rest of this article»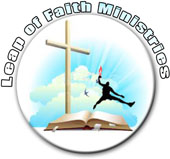 Clarksville, TN – If I gave you 10 cents as a free gift you probably wouldn't get excited. One would probably throw it away or laugh. Then if I gave you another 10 cents you may shake your head and probably disregard the gift still at a loss trying to figure out what I'm trying to prove.
If instead of a dime, I offer you $1,000 bill, I'm sure you'd get excited right away. And if I gave you another one you will stare at me in amazement as you begin to realize just how fortunate you are. You may cry for joy and probably tell someone right way about the wonderful gift you've received. What good news to share with others! As long as you live, you'll want to talk about it. «Read the rest of this article»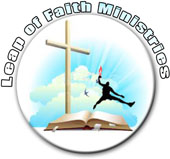 Clarksville, TN – Do you believe God made you the way you are for a reason? And put you where you are because He wants you to be there? Stop and think about it. If you are like me and everybody else I know, you are surrounded by many kinds of circumstances and you are reacting to them.
As children of God we can have authority over our circumstances. Think of yourself standing in the surf with the water up to your armpits and here comes a big wave. If you don't know much about waves you may try to run from it, but it will suck you back and throw you down with a thundering force. Helplessly you tumble around, gasping, and fighting for breath until you emerge in shallow water, bruised and dropping like a drowning kitten. «Read the rest of this article»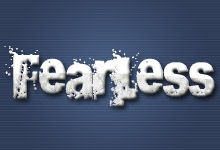 Clarksville, TN – This past spring, I spent a weekend in Paducah with my sister that involved a whole lot of food, shopping, and yakkity-yak. I also spent a couple of hours doing what little sisters do to big sisters: verbally unloading all my internal garbage as she patiently listened, urged me to continue, and handed me tissues.
On my way home from Paducah, it hit me that I'd used the words "afraid" or "anxious" or "worried" dozens of times as I'd told my sister about the issues that plagued me. I was appalled to realize that fear was a daily part of my life. I was a daughter of God but being smothered by fear. So the Lord and I had a talk about it, and He suggested a seven-day fast . . . but not your typical fast. «Read the rest of this article»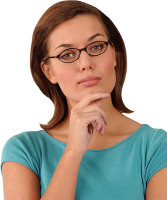 Clarksville, TN – "What are your intentions with my daughter?" asked a concerned father a teenage girl.  Don't tell a dad that intentions don't matter! To him, it's all that matters.
Intention matters. Studies have shown that plants that are talked to lovingly and soothingly are proven to grow better, even when all other conditions (water, food, sunlight) are equal.
If you are doing the right things, why does your intention or motive for doing it matter? And how often do we really examine our own intentions for doing what we normally do? «Read the rest of this article»
Last year I learned a lot about myself and about life in general. To the surprise of most, those lessons were not learned at church or in school. I learned them while practicing Brazilian Jiu Jitsu! The biggest lesson I learned is that when it comes to difficult situations, posture is everything.
Allow me to explain.
In Brazilian Jiu-Jitsu, good posture is everything.  The name of the game is breaking your opponents base.  If you can get the other guy off balance, you will almost always be in a position to finish. I know this because as a white belt, I am usually the guy who is off balance!  I have been submitted by guys who are 60 pound lighter than I am simply because of their good posture and technique and my poor posture.  My natural tendency is to try to "muscle" out of bad situations. While I am using brute force, the other guy is patiently waiting and conserving energy until I either get tired or lose my base (posture). Posture matters.
The Bible talks about good posture often. «Read the rest of this article»
Our imaginations perform with clarity when we have an unknown disease or injury, or a sudden ache or pain as we exercise on the treadmill. There's a pain in the chest — what is it? That thought will trouble us and motivate us to seek medical advice. Anxiety precipitated by an undiagnosed injury or pain will run rampant and frighten us.
Recently I had such an experience with an unknown, unfamiliar chronic pain in my right side. After two weeks of this nagging pain, I went to my doctor. Two referrals and various tests later, Dr. Patel in five minutes not only identified the problem but prescribed a medication that brought immediate relief. Before his treatment, my imagination had conjured up thoughts of a gall bladder attack or kidney stones or even cancer.
It's one thing to suffer from an unknown ailment; it's another to suffer in silence. In II Corinthians 8-11, the Apostle Paul is described with an illness which he kept to himself. I recommend that this testimonial and self-revelation be read. «Read the rest of this article»