Topic: Holiday Season
Clarksville, TN – Clarksville Mayor Joe Pitts and Clarksville Police are calling on residents to take steps to prevent vehicle break-ins and home burglaries as the holiday shopping season approaches.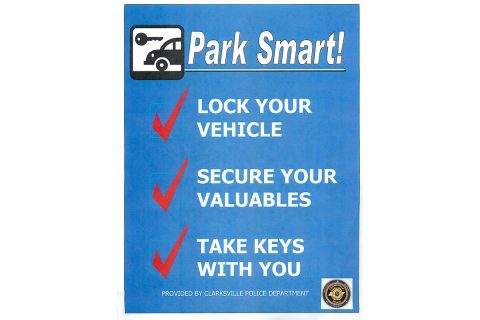 «Read the rest of this article»


Clarksville, TN – On Saturday the City of Clarksville held the official lighting of the city's Christmas tree on public square. Normally the lighting is held in conjunction with the city's Christmas parade, however with inclement weather forcing the cancellation of the Christmas parade, that was not possible this year.
Clarksville Mayor Kim McMillan officiated short ceremony before lighting the city's tree with Santa and Mrs. Claus.
«Read the rest of this article»
Online Sites that will save shoppers time, money and aggravation this holiday season; Plus, five new shopping apps worth trying
Yonkers, NY – With the holiday season just around the corner, now's the time to develop a savings strategy for purchases. The November 2013 issue of ShopSmart, from Consumer Reports, showcases new online sites and apps that make shopping faster, easier, and more fun while saving money, and these services are free! «Read the rest of this article»

Prepare for the holiday season with an eye toward Murphy's Law
Nashville, TN – The holiday season increases the chance for mishaps, as more people travel and attend gatherings. Factor in the fatigue and distraction that can accompany changes to our routines, and the risk becomes greater. After all, no one ever plans on being injured. «Read the rest of this article»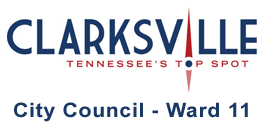 Clarksville, TN – Clarksville Ward 11 Councilwoman Kaye Jones will be holding a Town Hall Meeting on Monday, December 11th at 6:30pm at Clarksville Gas and Water on Madison Street.
Due to Clarksville Mayor Kim McMillan's visit to Saudi Arabia, the regular City Council schedule has changed. The Executive Session will be on December 10th, and then Regular Session on December 14th.
Because of this, her Town Hall meeting was moved to a later date than normal.
Kaye Jones hopes each of you had a very special Thanksgiving, and are ready for the Holiday Season.
A Coffee Drive Thru and a Prayer for You
Clarksville, TN – Although most people think of the holidays as a time of cheer, for others it can be a hard time when it comes to thinking of loved ones lost or perhaps in our town a husband or wife that is overseas in the military leaving their families behind unable to share Christmas with their loved ones.
For this reason, Appleton's has joined with the First Church of the Nazarene to offer a little something to help brighten up people's mornings on their way to work. Starting tomorrow, December 21st thru Christmas Eve, stop by Appleton Harley-Davidson from 7:00am-8:30am for their Coffee, Prayer and a Doughnut drive through. «Read the rest of this article»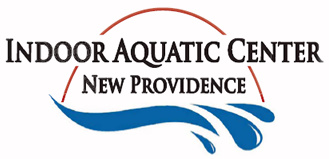 Clarksville, TN – The City of Clarksville Parks and Recreation Department invites kids and parents to enjoy the Indoor Aquatic Center at New Providence, located at 166 Cunningham Lane, this holiday season!
Beginning Tuesday, December 13th, and ending Tuesday, January 3rd, each Tuesday will be $1.00 Admission Day at the Indoor Aquatic Center. Patrons can enjoy all-day access to the facility for only $1.00. «Read the rest of this article»
Washington, D.C. – The winter holidays are nearly here! Some of us are ready for the festivities, but many of us are still planning and shopping for decorations and gifts and organizing holiday gatherings. We want to enjoy the fun and spirit of the season, but we don't want to spend too much money or use too many resources in the process. And most of all, we want to enjoy quality time with those we love.
The good news is that we can participate in all these holiday activities and still manage to conserve resources. In doing so, we also protect our environment and protecting our environment can safeguard our health now and in the future.
«Read the rest of this article»
Shoppers Will Spend Four More Hours Gift-Hunting this Year
Twenty-nine Percent Plan to Shop in Stores on Black Friday

Yonkers, NY – Frugality must be time-consuming because although many Americans plan to cut back slightly on their holiday spending this year, they won't be cutting back their time spent on shopping itself.
On average, adults will spend, on average, 19 hours gift-hunting this holiday season – 27 percent more than last year, according to a new Consumer Reports Holiday Shopping Poll. Meanwhile, twice as many consumers will be spending less money this season (33 percent) than more (15 percent), according to a previous poll by Consumer Reports. «Read the rest of this article»
Plus a Tip Sheet on Holiday Tipping

Yonkers, NY – Finding the right gift at the right price can be challenging, especially during the holiday season when deep discounts and door-buster sales abound. The latest issue of Consumer Reports highlights five traps holiday shoppers can avoid.
"Knowing how to navigate sales, comparison shop, and cut through salespeople jargon is half the battle to stress-free holiday shopping," said Tod Marks, senior editor at Consumer Reports. "Shoppers need to take precautionary measures before purchasing gifts to make sure they are getting the right product, for the right price, with no strings attached." «Read the rest of this article»