Topic: Jerry Church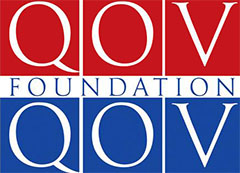 Clarksville, TN – On Veterans Day, Friday, November 11th, 2016, members of Quilting in Clarksville presented 15 Quilts of Valor to veterans at Clarksville's Tennessee State Veteran's Home. The presentation began at 10:00am.
The Veterans home was filled with people there to watch the presentation of the quilts. Some of the people in attendance included: Tennessee State Representative Joe Pitts; Members of the Sergeant Audie Murphy Association; Quilting in Clarksville Members: Dawn Wilcox, Jerry Church, Gloria Underwood, Lannette Miller , Roberta Samuels, Kathy Huff, Michelle Roberts; and members of the 101st Airborne Division.
«Read the rest of this article»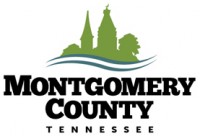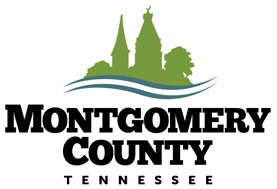 Clarksville, TN – Lynn Palmer and Jerry Church, two of the  members of the Quilt Posse Guild presented a basket of dog and cat toys, feeding bowls, grooming aides, supplies and shampoos along with a gift certificate for $200.00 for food and supplies to Tim Clifton, Director of the Montgomery County Animal Control and Adoption Service and "Pebbles" the office mascot.
«Read the rest of this article»
Clarksville, TN – The final day of the 2012 Rivers and Spires Festival on Saturday opened with unseasonably cooler weather to the point of being really chilly.  Warm coats, hats, and/or gloves were the order of the day.  Turnout started out slow, and might have been a little bit depressed over all from previous years as a result, but the people who did come out had a really great time!
Arriving around 11:00am, I found dribs and drabs of people mostly scattered around the various stages. As the morning progressed the numbers steadily increased. I made my way up strawberry alley and watched a vendor playing with one of the many items he had for sale. «Read the rest of this article»
Trenton Kentucky will hold its annual Heart of Trenton Celebration today, but there was much preparation that had to be done ahead of time in order to welcome several thousand visitors to that tiny town. This year I was invited to help with preparing the annual Quilt Show , which is held at the Golden Threads Drapery Shop on South Main Street.  Visitors will be delighted to see some old favorites as well as newly made quilts from the surrounding areas.  Trenton now has a new quilt shop named Quilt and Sew at Golden Threads, and the owner, Denise Shivers, is also the co-ordinator for the Quilt Show.
«Read the rest of this article»

If you haven't discovered the delights of shopping in the Guthrie, Kentucky area, you need to get yourself on the road this week. You have to go to Schlabach's Bakery, first so that you get a good selection because they sell out quickly; the next stop on your trip should be Pencham's Tack Store; followed by The Flower Pot; and the wonderful Country Pantry, one of the area's best kept secrets!
Schlabach's Bakery (6255 Guthrie Road) is just about heaven on earth for sweets and bakery goods. Imagine the joy of finding a cherry or apple or chocolate fudge (or five other varieties of) pie warm from the oven; the $7.10 price is a true bargain. You'll find cakes, cookies, fried pies (only to die for!), sweet rolls (five different kinds), jelly rolls, pumpkin nut rolls, chocolate rolls, breads (white, wheat, sourdough, salt rising, raisin), dinner rolls and more. You can buy granola, noodles, jams, apple butter, honey and sorghum. And don't forget the doughnuts (if any are left by the time you arrive!) «Read the rest of this article»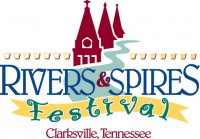 Clarksville, TN – The weather outside on Saturday was blustery, cold and miserable, but inside the lower level of Madison Street Methodist Church was a display of quilts that warmed the heart of any by-stander.
Quilts of the Cumberland featured more than 50 quilts, ranging from tiny miniatures to full bed-sized artworks. The variety of quilts shown in this exhibit ranged from the perfection of purple geometric pieces in French Braid to the beautiful Geisha of Winter Snow and Tea Ceremony to the shimmering fish in Retiring Fish. Other quilts featured everything from animals to clowns to romantic flower designs.
«Read the rest of this article»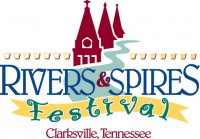 Clarksville, TN – Due to unseasonably chilly weather and a blustery wind, the third day of Rivers and Spires looked like it was going to end with a whimper rather than a bang, the victim of the unpredictable spring weather. However as the afternoon wore on, more and more people showed up to enjoy all that the festival had to offer. "The crowd hung in even though we had monsoon winds and rains, and I think it says a lot about this festival, and how much people enjoy it" said Festival Manager Doug Barber.
«Read the rest of this article»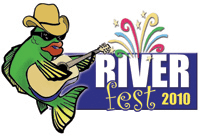 A former resident of the Boston and Washington, D.C. areas, I have been fortunate to see some great artworks in my life. I've also witnessed the recent "Emperor's New Clothes" variety (otherwise called "modern art" by some). My feelings towards some of the obscenities fostered on the public in recent years as "art" cannot be printed in this format. One only has to walk through the National Art Gallery where the display is chronological to see how talent somehow was replaced with publicity stunts to see how some artists have sold their souls to pure unadulterated "selling a bill of goods to the unsuspecting" to see what I mean.
«Read the rest of this article»