Topic: Metropolitan Opera
Clarksville, TN – The Metropolitan Opera's Emmy and Peabody award-winning series of live, high-definition performance transmissions returns to Great Escape theaters this fall.
The sixth season of The Met: Live in HD began with Donizetti's Anna Bolena on Saturday, October 15th, 2011 and will feature eleven live performances that run through May 2012.
All live events take place on Saturdays. Don't miss the chance to experience the excitement of the Metropolitan Opera, including interviews and behind-the-scenes features exclusive to the Live in HD series, all at your neighborhood movie theater!
«Read the rest of this article»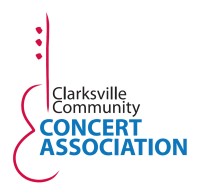 It is the dream of every small town concert series to discover the next opera star before her name becomes a household word. Clarksville Community Concert Association has done just that in scheduling the Friday night concert of Danielle Talamantes, whose name one hopes to see in lights at the Metropolitan Opera in the near future on a regular basis.
Talamantes was Introduced by Dr. Gail M. Robinson-Oturu, Professor of Voice at APSU and President of the Clarksville Community Concert Association.
«Read the rest of this article»
The Met Live in HD continues to captivate a worldwide audience, bringing live, high definition productions of the world's greatest opera to millions of worldwide viewers. The series continues  with Puccini's hauntingly beautiful love story, Madama Butterfly, which will be screened at several Nashville venues on Saturday, March 7 at 12 noon (CST).
Opry Mills Stadium 20 Plus IMAX, 570 Opry Mills Drive and  Green Hills Stadium 16, 3815 Greenhills Village Drive, both in Nashville, will screen the live broadcast. In addition, for those who will miss the Saturday showing, Green Hills will screen encore showings on March 18 at 7 p.m. and March 18 at 1 p.m. Running time is three hours and 21 minutes, with two intermissions. «Read the rest of this article»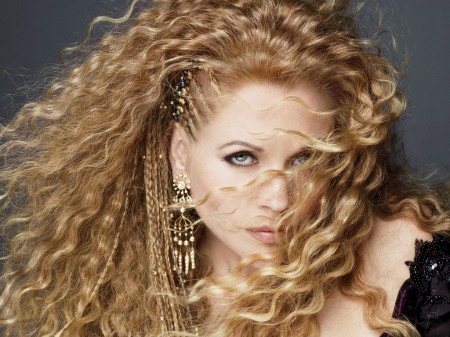 The Met Live in HD will launch its 11-show 2008-09 season with a gala opening night featuring Renée Fleming in a trio of lyrical performances including Verdi's La Traviata (Act II), Massenet's Manon (Act III), and Richard Strauss' Capriccio (Final Scene).
This initial performance of New York's unparalleled Metropolitan Opera   aired  September 22. These high definition telecasts are not available in Clarksville; local opera fans must travel (and they do travel) to Nashville's Green Hills or Opry Mills Cinemas to see these shows. These HD productions will be screened in some 800 venues around the world, with new countries in South America and Europe joining the Live in HD network this season.
«Read the rest of this article»
The Met Live in HD continues its stunning season with the February 16 performance of Puccini's Manon Lescaut at Regal Cinema/Green Hills Mall and Opry Mills, both in Nashville. Curtain is at noon central time (1 p.m. ET).
Manon Lescaut (Karita Mattila, above) is set in 18th century France; its heroine emerges from the innocence of girlhood to become the mistress of an old man. Her life spirals downward as she faces deportation and and becomes an imprisoned and despairing soul. The opera opens with a lush elegance of wealth and the highest social strata, descending by Act III to dungeons, doldrums and despair. «Read the rest of this article»
The Metropolitan Opera continues its eight-performance series of high definition live broadcasts with a new production of Giuseppi Verdi's MacBeth on January 12 at at 12: 30 p.m. CST at both Green Hills Mall and Opry Mills. Running time is three hours and 20 minutes with one intermission. James Levine conducts.
«Read the rest of this article»
On the heels of a stunning production of Gounod's Romeo and Juliet, HD Live from the Met will launch the New Year with an international high definition broadcast of Englebert Humperdinck's Hansel and Gretel on January 1, 2008. The curtain rises promptly at noon in two Nashville Regal Theaters: Green Hills and Opry Mills.
«Read the rest of this article»
When was the last time you heard applause in a movie theater? Playing to a packed theater, the 2007-08 Live from the Met HD season opener — Romeo and Juliette — came just in time to please a Christmas audience who were not the least bit shy about breaking the otherwise absolute silence for a round of applause…
The performance was a live worldwide broadcast of Gounod's Romeo and Juliette, the operatic rendition of Shakespeare's classic and tragic love story. It was a stunning performance. Though the stage itself was stark, the backdrop of moonscapes and nebula created a romantic, dreamy setting for the lovers. From a gala birthday ball with grand costumes and elaborate masks the the sweeping declarations of love in the "balcony scene," to a sensual wedding night on a softly draped bed that seemed to drift among the stars on a moonlight breeze, Romeo and Juliette seemed to offer individual vignettes, paintings for our imagination to savor. «Read the rest of this article»
Gounod's sensual interpretation of Romeo and Juliet launches this season's The Metropolitan Opera HD Live, a high definition global broadcast live from Lincoln Center in New York City on Saturday at noon CST. Tenor Robert Alagna and Soprano Anna Netrebko (at left) are Shakespeare's legendary star-crossed lovers in what promises to the Met's Christmas gift to the world. Placido Domingo conducts.
Alagna is Romeo of the Montagues, enchanted at first sight with the lovely Juliet (Netrebko) of the Capulets, caring not that their families exist in a state of hatred. Youth, beauty and passion rule, and the innocence of their newfound love must scale more than the balcony rail in pursuit of happiness beyond a feud not of their making.
From the tentative steps of a first dance to the sensual nuance of first love, the audience is drawn into a carefully spun web of intrigue and tragedy. The world knows and loves the story; this transcendent adaptation adds a new dimension to a treasured classic. «Read the rest of this article»
The murderous mysteries of Macbeth. The tragedy of Romeo and Juliet. The romance and splendor of La Boheme. It's all coming to a theater near you (in Nashville, not Clarksville, but close enough) as New York City's Metropolitan Opera prepares to launch another season of high definition simulcasts featuring Live from Lincoln Center performances.
Opera fans, mark your calendars: tickets sales for the 2007-08 performances start October 19, with the first performance, Gounod's Romeo and Juliet, conducted by Placido Domingo, to air on December 15.
The inaugural series last year reached 325,000 people worldwide. In the United States, some 200,000 people viewed the performances on 151 screens.   «Read the rest of this article»