Topic: Montgomery County Archives

Clarksville, TN – Clarksville Academy students will present two free public viewings of a new play about the history of Clarksville. "The Montgomery County Chronicles: A Tribute to History, Community, and Leadership" is a new stage play, created by Shana Thornton, local author and publisher, that is scheduled to debut at The Roxy Regional Theatre for two performances.
«Read the rest of this article»

Clarksville, TN – Upon issuing the Emancipation Proclamation in 1863, more than three million slaves in Confederate areas were recognized as free by the Union.
The Union army wasted little time recruiting those newly freed men into service, with some 1,800 Clarksville residents answering the call, joining the Union army as members of the United States Colored Troops (USCT) in ceremonies on the Clarksville public square.
«Read the rest of this article»
Votes for Women Memories Wanted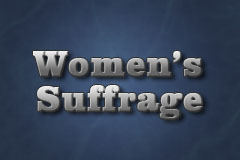 Clarksville, TN – Tennesseans changed the nation August 26th, 1920 by ratifying the 19th Amendment to the U.S Constitution, granting women the right to vote. Although there were ardent advocates both for and against ratification, little is known about local activities and organizations on either side.
Do you know family or community stories of events or individuals involved in this major social and political change? A story about that first vote your grandmother or her mother cast? What people thought would change once women voted? What did change? They are valuable memories that deserve to be preserved and without delay.
«Read the rest of this article»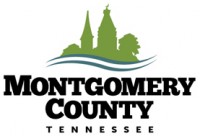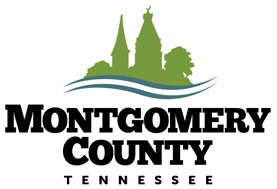 Clarksville, TN – On August 26th, 2011 Women's Equality Day will be held at the Montgomery County Archives from 10:00am to 4:00pm. There will be remarks from Peggy Steed Knight at 11:00am.
The Montgomery County Archives are located at 350 Pageant Lane, Suite 101D, Veterans Plaza, Clarksville. When attending, please use the Crossland Avenue entrance.

Representatives from the Tennessee State Library and Archives will be visiting Montgomery County on June 25th, 2010, to record and digitize Civil War memorabilia owned by local residents for a new exhibit.
Archivists will be at the Montgomery County Archives, 350 Pageant Lane in Clarksville, Suite 101D, from 10:00am until 2:30pm that day. During that time, they invite area residents to bring in photographs, documents and other artifacts related to the Civil War.
Individuals may call (615) 253-3470 or e-mail to schedule a reservation with the archivists. Reservation forms and available times may be found on the State Library and Archives' section of the Department of State web site at http://tn.gov/tsla/cwtn/events.htm.
The archivists will scan or take digital photographs of the materials, some of which will be featured in an upcoming exhibit titled, "Looking Back: The Civil War in Tennessee." The archivists will not actually take possession of the items from their owners. «Read the rest of this article»
To be presented by author John F. Baker
Baker discovered the story of his ancestors quite by accident when he saw a photograph of four former slaves, entitled "Black Tennesseans," in a seventh grade social studies book. Later he learned that two of them were his grandmother's grandparents. Baker has lived his entire life just a few miles from Wessyngton Plantation in a town populated by hundreds of descendants of its former slaves. For more than thirty years, he has been researching, conducting interviews, and collecting photographs and information about them and the hundreds of others enslaved on the plantation.
Baker has written extensively on Wessyngton and the lives of African Americans there. The National Historical Home submission, Families and Cabins: Archaeological and Historical Investigations at Wessyngton Plantation included his paper, which earned him a national history award from the American Association for State and Local History. «Read the rest of this article»