Topic: NSA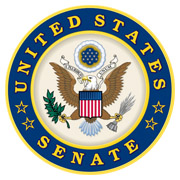 Washington, D.C. – U.S. Senator Marsha Blackburn along with Senators Roger Marshall, M.D. (R-Kan.), Ted Cruz (R-Texas), and Tom Cotton (R-Ark.) sent a letter to President Biden urging him to respond to the People's Republic of China state-sponsored cyberattacks with sanctions similar to those implemented against Russian entities.
The Senators also demand answers regarding how the Administration will protect the United States from further cyberattacks.
«Read the rest of this article»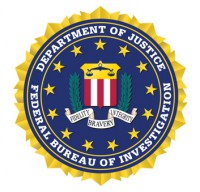 Washington, D.C. – The Federal Bureau of Investigation (FBI), National Security Agency (NSA), Cybersecurity and Infrastructure Security Agency (CISA), and the UK's National Cyber Security Centre (NCSC) released a Cybersecurity Advisory exposing malicious cyber activities by Russian military intelligence against the United States and global organizations. The activities occurred from at least mid-2019 through early 2021.
"Russian GRU Conducting Global Brute Force Campaign to Compromise Enterprise and Cloud Environments" details how the Russian General Staff Main Intelligence Directorate (GRU) 85th Main Special Service Center (GTsSS) has targeted hundreds of U.S. and foreign organizations using brute force access to penetrate government and private sector victim networks.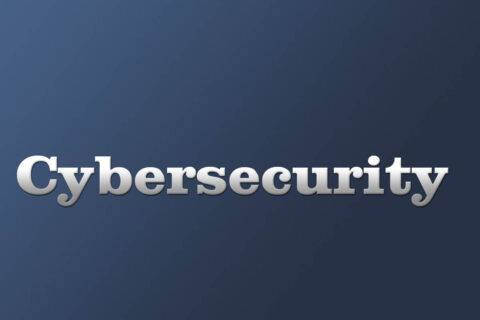 «Read the rest of this article»
By Cheryl Pellerin, American Forces Press Service
Washington, DC – At a hearing Thursday before the Senate Select Committee on Intelligence, Army Gen. Keith B. Alexander, commander of U.S. Cyber Command and director of the National Security Agency, and Director of National Intelligence James R. Clapper Jr. discussed a NSA-managed classified intelligence program, one of two made public by a security leak in June.
Joining Alexander and Clapper was Deputy Attorney General James Cole. All were called to testify about both programs leaked to the press by former NSA systems administrator Edward Snowden — Section 215 of the Patriot Act, also known as NSA's 215 business records program, and Section 702 of the Foreign Intelligence Surveillance Act, or FISA. «Read the rest of this article»

Clarksville, TN – On August 3rd, 2013 in Columbus,  Ohio,  Chief Al Ansley went before a group of CALEA (Commission on Accreditation for Law Enforcement Agencies) Commissioners for a hearing to determine whether the Clarksville Police Department would be awarded Reaccreditation.
After the hearing, Committee  recommended to the full commission that the Clarksville Police Department receive Advanced Accreditation.  Chief Ansley accepted the award that evening.
«Read the rest of this article»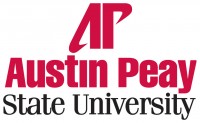 Clarksville, TN – In early August, when many students dread the approaching academic year, seven Austin Peay State University students eagerly jumpstarted their semester by traveling to Madison, WI, for the Mathematics Association of America's annual MathFest Conference.
Four of the students gave presentations, one student had a job interview with the National Security Agency and another student developed plans to found a chapter of the National Association of Women in Mathematics at APSU. «Read the rest of this article»
When the discussion of installing red-light cameras in Clarksville began, one of the arguments against them was their potential use for tasks beyond ticketing red-light violators. This is commonly known as "mission creep." Cameras are first installed for one reason, then, after they are in place, it's simple to expand their use for other purposes. For example, while cameras in Clarksville initially won't ticket for speeding, several City Council members have already expressed interest in getting the "whole package," which would include speed enforcement as well.
Those who warned of the civil liberties issues with these cameras were 100% correct that they could be used to track and database the movement and associations of law abiding citizens. Why is this dangerous? Let's say one day the government does something that you don't like. Then, lawfully exercising your right to free speech and the right to petition the government for a redress of grievance, you protest it. Suddenly you have popped up on the government's radar screen. The government can then check the voluminous records they have already started keeping on Americans, such as travel and flight records.
The government can go back and go through your call logs, Internet traffic, movement logs, and other electronic traces with a fine tooth comb looking for things that woud allow them to harrass or intimidate you.
There are millions of laws on the books, many of them complex and hard for the average person to understand and follow. How many of these laws are you aware of? How many of them have you inadvertently broken? How many others exist that you don't even know about! «Read the rest of this article»

I posted the other day on the ruling by U.S. District Court Judge Anna Diggs Taylor in response to the lawsuit brought by the? American Civil Liberties Union? challenging the President's so called "Terrorist Surveillance Program" (TSP).? It was a story posted with little review of the judges decision. Her ruling actually raises serious issues that extend beyond that one program.? ?
The accumulation of all powers, legislative, executive, and judiciary, in the same hands, whether of one, a few, or many, and whether hereditary, self-appointed, or elective, may justly be pronounced the very definition of tyranny. – THE FEDERALIST NO. 47, at 301 (James Madison)
Here's the meat of the issue. «Read the rest of this article»

While we want to believe that we can trust everything our government tells us, recent history has shown that in this Rovian age that we are likely to be mislead.
If you looked behind the grandiose press conferences of the cases against Abu Ali, Jose Padilla's, and others like theirs, you find the flimsiest of facts – Counter punch
So, take these new claims of Terrorist plots with a grain of salt. «Read the rest of this article»
San Francisco – A federal judge denied the government's motion to dismiss the Electronic Frontier Foundation's (EFF's) case against AT&T for collaborating with the NSA in illegal spying of millions of ordinary Americans. This allows the case to go forward in the courts. «Read the rest of this article»