Topic: Police
Marsha Blackburn
U.S. Senator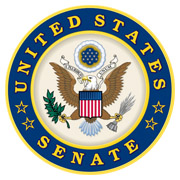 Washington, D.C. – To honor Women's History Month, I hosted an all-star group of women leaders to discuss the importance of making our voices heard.
Thank you to Kayleigh McEnany, Ambassador Kelly Craft, Mercedes Schlapp, Katie Pavlich, Karin Lips, Star Parker, Penny Nance, Andi Bottner, and Kimberley Strassel for joining my Women's Empowerment Roundtable.
Make sure to watch our conversation below!
«Read the rest of this article»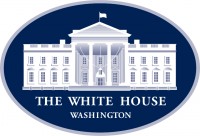 Washington, D.C. – "'[H]e shall take Care that the Laws be faithfully executed.' . . . The Constitution says the president shall perform this obligation. We're not talking about an option or something he may do or not do as he sees fit. It is a solemn duty. It is what being the chief executive is all about," former Assistant U.S. Attorney Andrew McCarthy writes for Fox News.

Click here to read more.
«Read the rest of this article»

Clarksville, TN – The College of Arts & Letters at Austin Peay State University (APSU) earlier this week announced an affirmation of the Black Lives Matter movement and a commitment to working against systemic racism.
As part of that commitment, the college announced an action plan for the following year and beyond in an effort to "counteract and challenge" racism.
«Read the rest of this article»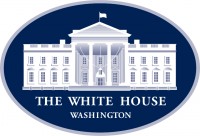 Washington, D.C. – On June 29th, 2020, 4-year-old LeGend Taliferro was shot and killed in his bed after a gunman opened fire on an apartment complex in Kansas City, Missouri.
This afternoon, President Donald Trump announced the expansion of Operation Legend, an interagency law enforcement effort led by the U.S. Department of Justice and named after LeGend. Its purpose is to quell the unacceptable levels of recent violence in United States cities.
«Read the rest of this article»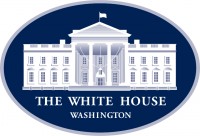 Ripon, WI – VICE PRESIDENT MIKE PENCE: Well, hello, Wisconsin! (Applause.) Thank you for that warm welcome. To Congressman Glenn Grothman, Congressman Bryan Steil, to state senators, members of the state legislature, honored guests, my fellow Americans: It is good to be here in Ripon, Wisconsin, the birthplace of the Republican Party. (Applause.) And it is great to be back in the Badger State with so many great Americans. (Applause.)
I thank you all for being here today. But allow me to begin by bringing greetings from another great fan of the Badger State. He's a man who loves the state of Wisconsin, he's been fighting to keep the promises that he made to the people of this state every day for the last three and a half years, and he was in this state just not too long ago. So allow me to bring greetings from the 45th President of the United States of America, President Donald Trump. (Applause.)
«Read the rest of this article»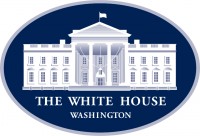 Washington, D.C. – "In a new bid to kickstart the economy and steer younger Americans to good jobs that don't require a $120,000 college degree, the Ad Council, Apple, the White House and other sponsors today are unveiling a new campaign urging potential job-seekers to 'find something new,'" Paul Bedard writes in the Washington Examiner.

"Jobs are changing—and the COVID-19 Coronavirus has accelerated the pace," says Ivanka Trump, who is co-chair of the White House's American Workforce Policy Advisory Board.
«Read the rest of this article»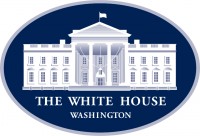 Washington, D.C. – "The recent and ongoing crime wave in Minneapolis has some Black community leaders calling on the Minneapolis City Council to help them do something about it," Karen Scullin reports for Fox 9 Minneapolis.

"'When the City Council start talking about abolish and dismantling law enforcement it's destroying, it's destroying our community right now,' said Al Flowers, a community activist."
«Read the rest of this article»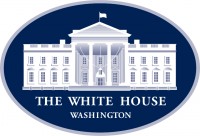 Washington, D.C. – "The economy has added around 7.3 million jobs in the past two months. The increase in the ranks of employed workers shows that companies ramped up hiring as the economy reopened and consumers came back to stores, restaurants, and other businesses that had been shuttered," John Carney writes for Breitbart.

"The Donald Trump administration's aid programs appear to be working."
«Read the rest of this article»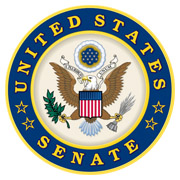 Washington, D.C. – Statues and other symbols of our history serve as a reminder of how far we have come as a nation. As Americans, we have a responsibility to talk about our successes, our mistakes, and what we want our future to look like.
The First Amendment protects our right to peacefully protest, and to petition the government for change.
The violent acts committed by the professional agitators encouraging mob rule and anarchy, however, are crimes.
«Read the rest of this article»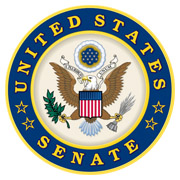 Washington, D.C. – This week, Senate Democrats voted to block consideration of U.S. Senator Tim Scott, of South Carolina's, police reform legislation. I voted to begin debate on Senator Scott's proposal, which I co-sponsored, because it will make police officers more accountable, encourage departments to ban chokeholds and adopt best practices, provide better training to police officers, and make lynching a federal crime.
Congress should have a serious debate and consider amendments on these important issues, and it is a shame that Senate Democrats won't allow the Senate to even begin to consider this legislation.
«Read the rest of this article»