Topic: Roads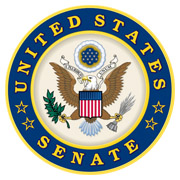 Washington, D.C. – During Holy Week, we rejoice in the Lord's immeasurable love and sacrifice for us. While I celebrate this time with my grandkids, I wish you and your family a happy and blessed Easter. He is risen!
Praying For Tennessee
My prayers are with the families of the victims of this week's devastating flash flooding. Tennesseans, please stay cautious of flooded roads as creeks and rivers continue to rise. Thank you to all of our brave emergency responders for their work! You can find recovery resources for those impacted by the flooding here.
«Read the rest of this article»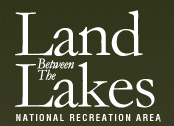 Golden Pond, KY – Rising lake levels have created flood conditions and caused the staff at Land Between The Lakes (LBL) National Recreation Area to close or restrict certain roads, trails, and campsites. The lake level for Kentucky Lake and Lake Barkley is currently at 362' (summer pool is 359') and is predicted to crest on Saturday at 363.5'.
Visitors should use caution on all roads and lakeside areas in LBL due to possible flooding from rising lake levels.  «Read the rest of this article»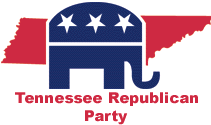 The House GOP Review is a weekly feature that gives Tennesseans an in-depth look at what our Republican state legislators have been working on this week, and a glimpse into what's planned for the coming week at our state house
DUI package delayed by committee
The Criminal Practice and Procedure Subcommittee considered DUI bills this week, many of which were proposals rolled out by Republicans at the beginning of session as part of a comprehensive package to discourage drunk driving in Tennessee. Although they were pleased that some elements of the package received the committee's approval, GOP leaders were disappointed as some of the proposals were delayed or effectively killed. Some of these elements may have hope with other sponsors, but the Republicans stressed that each portion of the comprehensive package is crucial to solving the problem and saving lives.
Among the proposals that were granted approval by the subcommittee were versions of the automatic license revocation and use of the ignition interlock devices. «Read the rest of this article»
https://www.youtube.com/watch?v=NxCjXFZHMsE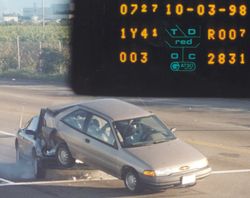 I just love the fact that the above video points out that the Albuquerque Mayor claims cameras have reduced accidents by 20%, while multiple independent reports show they increased by 20%, this sounds a lot like Knoxville… One side has to be lying! Who might that be? I vote for the city since they are receiving a financial benefit from the cameras that they would lose because if the citizens knew these cameras increased accidents, they would be demanding they be removed. Lets avoid this issue in Clarksville totally by saying no to traffic enforcement Cameras!
Remember our city officials want to install the type system here and our lights are still timed to cause more congestion not less. How many times have we all seen Riverside drive back up over 1 mile from the Riverside Drive intersection clear to McGregor park. North Second street back up clear up Emerald Hill towards Forbes and Marion. Kraft street backed up almost to Lincoln Homes. All because New Providence BLVD is backed up all the way to Peachers mill.
This leads to frustrated drivers trailing through the intersections whom with the cameras the city will likely be able to profit from.  Do you really think they will have any incentive to fix the clear problems with our roads when it's generating a profit for them? «Read the rest of this article»
NASHVILLE – Representative Jon Lundberg (R-Bristol) will once again appear before a House subcommittee to fight for passage of the "Pass the Bottle" legislation, which would ban open containers in vehicles. Currently, no driver may consume an alcoholic beverage or possess an open container of such while operating a motor vehicle, but passengers may consume alcohol. Lundberg says this policy invites drivers to drink as long as there is a passenger to which they can "pass the bottle."
Two people will be testifying before the committee on Lundberg's behalf. Laura Dial, Executive Director of the Tennessee Chapter of MADD, and Lt. David Corman of the Traffic Section of the Metro Nashville-Davidson County Police Department will be on hand to discuss the legislation's many benefits. «Read the rest of this article»
I was reading the Leaf Chronicle today and saw an announcement about a city council vote to place a school zone warning light at the intersection of Tiny Town Road and Little Bobcat Lane tonight.
Does the new school not have sufficient access to Little Bobcat Lane in order to remove the necessity of slowing down such a critical traffic artery during some of the busiest traffic flow times. If not, then the question which must be answered is why? «Read the rest of this article»