Topic: State Senate District 22
Clarksville, TN – The Clarksville-Montgomery County "League Of Voter Empowerment" (L.O.V.E.), a voters club comprised of local residents who meet monthly to discuss politics and the current state of governmental affairs, has announced its endorsements for the August 4th, 2016 State Primary and County General Election.
We believe the following group of candidates hold true to our mission statement of "having the best interest of their constituents in mind" and will best represent the people of our nation; state, city and county in the true democracy manner in which this country was built on.
«Read the rest of this article»
A Personal Commentary
Watching the election returns last night as history was being made in Tennessee State Senate District 22 and the national race for president, I was mindful of my unique position as a witness to change.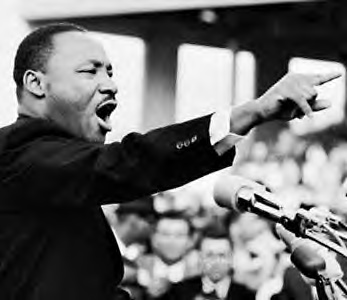 I was keenly mindful that at the age of thirteen, my father and mother had insisted that I go to Washington, D.C. for the March on Washington in 1963. It was the first time I had ever traveled away from Charleston, and doing so myself was intimidating. Hearing all the speeches made that day astounded me. However, Dr. King's address calling the nation to acknowledge its debt to America's Creed was absolutely mesmerizing. Tonight, just short of six months since my father passed away, I witnessed an achievement of Dr. King's Dream for this nation in which I know he would have rejoiced. My heart literally filled my chest in amazement, stunned and nearly in shock, that I have lived to see what my father, mother and grandfather could only dream of, become a reality. «Read the rest of this article»
The Senate Democratic Caucus is throwing its support behind  Attorney Tim Barnes in the race for the District 22 Senator to represent Montgomery, Cheatham, and Houston Counties.
Caucus Chair  Senator Joe Haynes, in endorsing Barnes, called Barnes " a good neighbor" and offered high praise for his character and the issues to which Barnes intends to support:
"Tim is coming to Nashville to help us face the challenges before us. He's a problem solver, and he's committed to working to continue balancing the state budget without new taxes, to expanding access to education so Tennesseans of all ages can get the skills they need to be successful in today's economy, and to providing the high quality and affordable health care that everyone needs and deserves. Across this state, voters are responding to the message of common sense solutions and hard work that our candidates are taking to them." «Read the rest of this article»

Local fund raiser highlighted by enthusiastic crowd and lively speakers. Montgomery County Democratic Party partners with Clarksville for Obama to stage the event. Democratic State Senate District 22 nominee Tim Barnes shares in event spotlight.
Clarksville for Obama, with an assist from the Montgomery County Democratic Party, held a fund raiser Thursday night  at the IAM Local # 129 Union Hall on 1296 Union Hall Rd.
U.S. Senate Candidate Bob Tuke and Senate District 22 candidate Tim Barnes were among the guest speakers, a roster that included candidates for state and national offices on the November ballot, and representatives of both the Democratic Party and Labor Unions.  Approximately 155 people attended the event.
Gene Lewis, MCDP chair, stood in for Kim McMiillan, who was unable to attend, as moderator for the event. He introduced each of the program's speakers to address the gathering.
Bob Tuke (center, left), candidate for 7th US Senate District, commended Clarksville for Obama and the Montgomery County Democratic Party. He praised the county for its strong Democratic Party tradition. He additionally hailed State Senate District 22 nominee Tim Barnes.
Tuke then cited Senator Barack Obama as a "great candidate" and declared he would make a fantastic president. He declared the current financial crisis, "is not an accident, it isn't cyclic. It's the result of mismanagement." He noted that "President Obama" will need a supportive Senate and that means having at least sixty democratic votes in the Senate. «Read the rest of this article»

Statewide, the senate district 22 race was viewed as a bellweather for future political upheaaval. Many early voters were repulsed by the last minute negative advertising of the incumbent. Now there is a recount challenge and accusations of voter misdirection. Did someone take a page from the Karl Rove 'Book of Dirty Tricks?' How will all this play out in the end?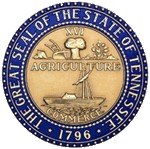 This year, the state senate race for District 22 was one of the most closely watched battles in the state. Media and political pundits all across the state were keen to see if incumbent Rosalind Kurita would survive the intra-party effort of her own Democratic Party to unseat her in retaliation for her betrayal vote in January 2007 which gave control of the state senate to the Republican Party. Would Lt. Governor Ramsey's fundraising encouragement save the day?
Knoxville, Chattanooga, Nashville and Memphis political insiders and pundits were all speculating that her party affiliation switch was inevitable, no matter what the outcome of this election. This battle alone had marked Tennessee as a 'State in Contention' for the November election. «Read the rest of this article»
Campaign kick-off is high energy showcase!
With former Lt. Governor as guest speaker, Tim Barnes launched his campaign for the Tennessee State Senate District 22 seat with enthusiasm and high energy. The Machinists Union Hall was filled with over 130 enthusiastic supporters. Wilder spoke the need for a person committed to being a statesman, being true to the interests of the people. He told the supporters that Tim Barnes is that person. He further stated that there is a strong need for Tim's integrity and commitment in the Senate. He reminded the audience that there is a time for bi-partisanship and a time to stand with the party. Ending with his standard rally call, "Let the Senate Be the Senate!" he urged the crowd, "Put this young man in the Senate!" «Read the rest of this article»