Topic: Trahern Theatre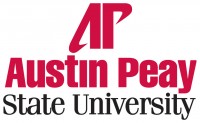 Clarksville, TN – In honor of the sesquicentennial of the Civil War, the Felix G. Woodward Library at Austin Peay State University is hosting an exhibition, titled "Lincoln: the Constitution and the Civil War."
On display from September 4th through October 15th, the exhibition will celebrate its grand opening on Tuesday, September 8th at 3:00pm in the Woodward Library. APSU President Dr. Alisa White and Woodward Library Director Joe Weber will perform the ribbon cutting ceremony. «Read the rest of this article»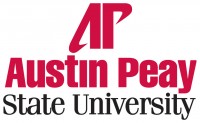 Clarksville, TN – When Henrik Ibsen's now classic play, "Ghosts," premiered in London in 1891, some 10 years after the Norwegian playwright first published it, the reviews were harsh. The influential theater critic Clement Scott, writing for The Daily Telegraph, called it "an open drain: a loathsome sore unbandaged; a dirty act done publicly."
For Scott and others in Victorian London, a play dealing with incest and venereal diseases seemed beyond profane, but today, the intense family drama is credited with helping usher in a new era in the world of theater.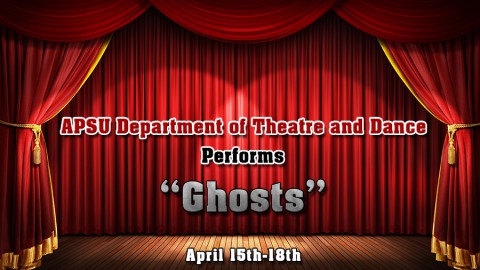 «Read the rest of this article»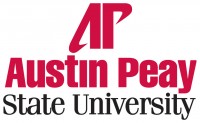 Clarksville, TN – Sylvia is a dog. A labradoodle to be exact. Sometimes on walks she speaks English, discussing philosophy and the universe with her human companion, Greg. More often, she runs excitedly around a New York City apartment, doing dog things such as chewing up books and annoying Greg's wife, Kate.
"The dog becomes a bone of contention," Dr. Sara Gotcher, Austin Peay State University associate professor of theater, said. "It becomes a problem between the husband and the wife, and it's taken to a ludicrous extreme." «Read the rest of this article»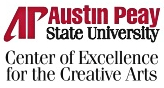 Clarksville, TN – Austin Peay State University's Area of Theatre in association with the APSU Center of Excellence for the Creative Arts is presenting the tragic tale of King Lear. Written by the English poet and playwright William Shakespeare, King Lear" is the story of an old monarch who watches his worst nightmare come true as his kingdom and his sanity crumble under the ruthless, bloodthirsty hands of his two eldest daughters. The play reminds audiences that power often blinds one to the pretense of loyalty and fidelity, but in one's most humble hour, true family and friends are discovered.
«Read the rest of this article»

Clarksville, TN – Late in William Shakespeare's tragic masterpiece "King Lear," the Earl of Gloucester cries out "As flies to wanton boys are we to the gods – they kill us for their sport."
The line encapsulates the general state of despair and helplessness felt by the characters after two hours of betrayal, violence, warring and storms. The emotional intensity of "King Lear" has led it to be considered by many as the bard's greatest drama. The esteemed Polish theater critic Jan Kott even described the work as "a high mountain that everyone admires, yet no one particularly wishes to climb." «Read the rest of this article»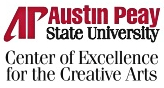 The Austin Peay State University Center of Excellence for the Creative Arts presents "The Beatles to Bluegrass: An Evening of Virtuoso Guitar," featuring world renowned guitarists Stanley Yates, Mir Ali, and Richard Smith, on Friday, May 28th, at 7:00 pm in the Trahern Theatre located on Eighth Street on the campus of Austin Peay.
All proceeds from this concert will go toward youth scholarships to attend the first APSU Summer Guitar Camp from June 28th to July 2nd.
To reserve advanced tickets, call (931) 221-7876, or tickets may be purchased at the door. Gold Tickets purchases must be reserved in advance.
$50.00 Gold Ticket (includes reception with the artists after the show)
$15.00 General Admission
$10.00 Students and Military Personnel «Read the rest of this article»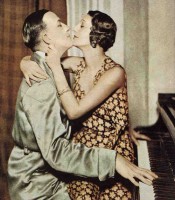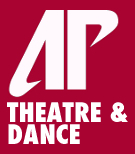 English playwright Noel Coward's characteristic wit and sophisticated sense of humor will be on display at Austin Peay State University next week with performances of his play, "Private Lives."
The show, directed by APSU associate professor of theater Dr. Sara Gotcher, runs from Feb. 24-28 in the Trahern Theater, with the shows starting at 7:30 p.m., Wednesday through Saturday and at 2 p.m. on Sunday.
"Private Lives" is a comedy of manners set in 1930s France. The play follows divorced couple Amanda and Elyot who, each while honeymooning with their new spouses, discover they're staying in the same hotel, in rooms with adjoining balconies. Old feelings are reignited, and Amanda and Elyot become convinced they are still madly in love, forgetting what made them so deplorable to each other in the first place. «Read the rest of this article»
In a program featuring their world renown 13 Dirt Floor Cathedral Dances  three full-time members of the Lubberland National Dance Company molded APSU students into Bread and Puppet performers for one day. Starting at around noon a group of 16 Students gathered on the Trahern lawn to learn how to be a Bread and Puppet performer.
The Cathedral Dances originated in the paper mache cathedral located at the Bread and Puppet theatre's home in Glover, VT, but can be performed anywhere, provided a sprinkle of dirt from the floor of their home Cathedral blesses the venue.
The 13 dances include: a forest admiration dance, danced by a NYC rush-hour crowd; a deforestation dance, danced by the deforestors to make a place to park their cars; the dance of the foolish woman, who tries to bring back to life the victims of the bombardments on Gaza; a sermon dance danced by the deeply superstitious practitioners of the paper mache religion; and seven 7-second dances, danced to the sounds of the We-Do-As-Good-As-We-Can Orchestra.
«Read the rest of this article»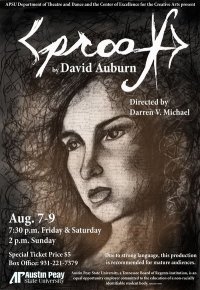 It's said that genius lies between normality and insanity, and in Proof that axiom certainly holds true. The play written by David Auburn, and directed by Darren V. Michael is being presented in Austin Peay State University's Trahern Theatre. With two shows remaining: 7:30pm Saturday night, and 2:00pm Sunday, if you need something entertaining to do for the weekend, I heartily recommend checking out this wonderful Pulitzer Prize winning play.
For years Catherine has cared for her father Robert, a mentally ill math professor. Catherine worries that she may be fated to share his illness. The play opens with Catherine involved in a conversation with her father. It is later revealed that he has recently died.
«Read the rest of this article»
"Allah Akbar!" is the cry of Jihadists around the world. This motto of holy rollers shall soon be heard on Austin Peay's Trahern stage. Glynn O'Malley's Paradise will open in the Trahern Theater Wednesday November 14, exactly one year after the New York and former APSU resident artist's death.
Paradise is the second part of O'Malley's famous war trilogy and is set amidst the horrifying conflict between Israel and the Palestinian terrorists. The play follows the lives of two young girls, one Israeli and one Palestinian who in another place could have been friends. O'Malley follows their lives, their teenage crushes, their dreams as the cloud and horror of war looms over them and colors their world.
The show was first requested by The Cincinnati Playhouse as part of its educational outreach, but in the Post 9-11 world, the tour was cancelled and a threat was made to cease the production. However, the play eventually opened to a sold out opening night at the Kirk Theatre on New York's Theatre Row in March 2005 for a limited run, and has since played to standing room only audiences through out the United States. «Read the rest of this article»