Topic: U.S. Immigration and Customs Enforcement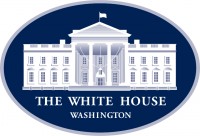 Ripon, WI – VICE PRESIDENT MIKE PENCE: Well, hello, Wisconsin! (Applause.) Thank you for that warm welcome. To Congressman Glenn Grothman, Congressman Bryan Steil, to state senators, members of the state legislature, honored guests, my fellow Americans: It is good to be here in Ripon, Wisconsin, the birthplace of the Republican Party. (Applause.) And it is great to be back in the Badger State with so many great Americans. (Applause.)
I thank you all for being here today. But allow me to begin by bringing greetings from another great fan of the Badger State. He's a man who loves the state of Wisconsin, he's been fighting to keep the promises that he made to the people of this state every day for the last three and a half years, and he was in this state just not too long ago. So allow me to bring greetings from the 45th President of the United States of America, President Donald Trump. (Applause.)
«Read the rest of this article»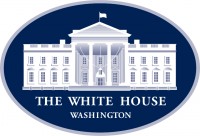 Washington, D.C. – "On January, 6th, 2020, 92-year-old Maria Fuentes was raped and murdered by Reeaz Khan, a 21-year-old illegal immigrant in New York City. But this tragedy was entirely preventable," Scott Brady, a U.S. Attorney in Pennsylvania, writes in the Pittsburgh Tribune-Review.

"In fact, Khan should have been in custody at the time because six weeks earlier Khan was jailed and arrested for domestic violence charges."
«Read the rest of this article»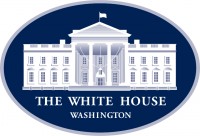 Washington, D.C. – Promoting economic prosperity for all, President Trump's pro-growth policies have led to an economic boom that is lifting up Americans of all backgrounds.
Since President Trump's election, more than 7 million jobs have been added to the economy.
For the first time on record there are more job openings than unemployed Americans.
«Read the rest of this article»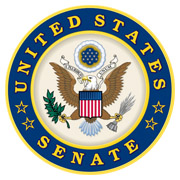 Washington, D.C. – Senators Marsha Blackburn (R-Tenn.), Marco Rubio (R-Fla.), Rick Scott (R-Fla), John Cornyn (R-Texas) and Tom Cotton (R-Ark.) wrote to Secretary of Transportation Elaine Chao and Federal Aviation Administrator Stephen Dickson to express concerns regarding the national security threats posed by Chinese drones.
"We…urge you to immediately restrict the use of this equipment and technology that has the potential to jeopardize the security of critical information and infrastructure gained through this and other FAA programs," the Senators write. "American taxpayer dollars should not fund state-controlled or state-owned firms that seek to undermine American national security and economic competitiveness."
«Read the rest of this article»
Five Tips to Avoid Fee Traps and Moving Scams

Yonkers, NY – A recent Consumer Reports story found that last year, Massachusetts officials sued one moving company and New Jersey officials sued two for providing low-ball estimates and then grossly inflating fees after loading the trucks. One of the companies had threatened to auction the possessions of customers who didn't pay.
Consumer Reports finds that hiring a moving company can be complicated, and even an honest mover can disappoint a consumer unless they know their rights. And those rights can vary depending on whether you're moving between states or within one. «Read the rest of this article»