Topic: Wuhan China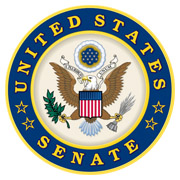 Washington, D.C. – The COVID-19 Coronavirus pandemic lifted the veil separating China from the rest of the world, and exposed the Chinese Communist Party's (CCP) duplicity. Undoubtedly, U.S. lawmakers and officials will find more widespread acceptance of these revelations helpful as we rethink our country's relationship with Beijing.
The CCP's response to the initial COVID Coronavirus outbreak in Wuhan closed a bridge that the United States should have dismantled a long time ago.
«Read the rest of this article»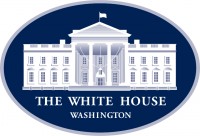 Washington, D.C. – "A U.S. Department of Homeland Security analysis has concluded that China hid the early spread of COVID-19 Coronavirus so it could hoard medical equipment, keeping it from other countries that would have bought it if they had known of the danger that was coming their way from Wuhan," the Washington Examiner editorial board writes.

"Specifically, DHS found, with 95% statistical confidence, that changes to China's personal protective equipment import and export behavior were highly abnormal and not random."
«Read the rest of this article»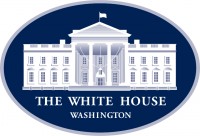 Washington, D.C. – "President Donald Trump signed the fourth round of coronavirus response legislation Friday—a $484 billion relief bill that will help American small businesses and hospitals, as well as expand coronavirus testing so Americans can get back to work as soon as possible," former CKE Restaurants CEO Andy Puzder writes in Fox News.

"The lion's share of the funding – $310 billion – will go directly to the Small Business Administration's Paycheck Protection Program (PPP), a massively popular program that has already disbursed $350 billion to businesses all over the country," Puzder says.
«Read the rest of this article»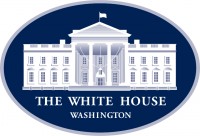 Washington, D.C. – "It's beyond tragic: The loan program to aid small businesses hit by lockdowns is almost out of cash, yet Democrats still refuse to OK new funds unless their unrelated demands are met," the New York Post editorial board writes.
"If small-business closures spike, costing countless workers their jobs, Americans shouldn't forget the Dems' cynicism."
«Read the rest of this article»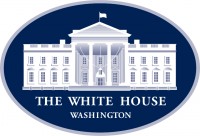 Washington, D.C. – Voice of America is a global news network funded by American taxpayers. It spends about $200 million each year on its mission to "tell America's story" and "present the policies of the United States clearly and effectively" to people around the globe.

Today, however, VOA too often speaks for America's adversaries—not its citizens.
«Read the rest of this article»

Oyster Bay, NY – The Coronavirus (COVID-19) outbreak has highlighted use cases for mobile robotics to successfully disinfect, monitor, surveille, and handle and deliver materials. These proven use cases will propel the overall mobile robotics market to U.S. $23 billion by 2021, states global tech market advisory firm, ABI Research.
«Read the rest of this article»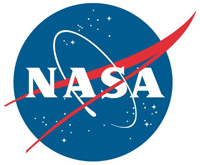 Washington, D.C. – NASA says that beyond their beauty, images of Earth at night have a practical use. The nighttime lights of cities, highways, and other infrastructure are fingerprints of how civilization has spread across the planet. For some researchers, those lights not only speak to where we live, but how.
A team of scientists from NASA's Goddard Space Flight Center (GSFC) and Universities Space Research Association (USRA) has detected signs of the recent shutdown of business and transportation around Hubei province in central China.
«Read the rest of this article»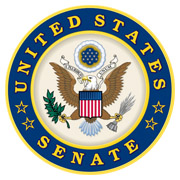 Washington, D.C. – Knowing that more than 3 million Americans lost their jobs last week due to the coronavirus pandemic absolutely breaks my heart. Our small businesses are among the hardest hit–and they make up 99.5% of all companies in our state. Many small business owners have shared with me how their dreams are shattered, through no fault of their own.
This week Congress passed the bipartisan CARES Act to help bridge these next few months. The CARES Act will shore up a foundation for the small business sector and provide relief for our singers and songwriters, rideshare drivers, flight attendants, and so many others. It will also provide our health workers the supplies and financial support to meet the needs of Americans.
«Read the rest of this article»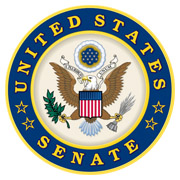 Washington, D.C. – Senator Marsha Blackburn (R-Tenn.) is calling on the Chinese government to take responsibility for its abject failure to be forthright about the severity of its coronavirus (COVID-19) crisis at its inception. She is joined by Senator Tom Cotton (R-Ark.) and Reps. Jim Banks (R-Ind.) and Seth Moulton (D-Mass.) who led bipartisan companion resolution in the House of Representatives.
"Chinese officials destroyed early coronavirus (COVID-19) test kits, suppressed information and refused international assistance," Senator Blackburn said.
«Read the rest of this article»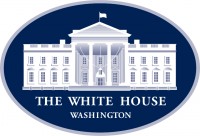 Washington, D.C. – "Congress was unable to reach an agreement Sunday on a $1 trillion-plus stimulus package that gives cash to families and keeps small businesses afloat during the coronavirus (COVID-19) pandemic," Tom Howell Jr. writes in The Washington Times.

"This national crisis is not going to wait around if Congress slips back into conventional politics or haggles endlessly over the finer points," Senate Majority Leader Mitch McConnell (R-KY) said.
«Read the rest of this article»