Blanchfield Army Community Hospital (BACH)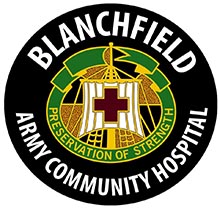 Fort Campbell, KY – The Fort Campbell Advanced Education in General Dentistry Residency Program is offering complete dentures for qualifying retirees and family members now.
The General Dentistry Residency Program is looking for complete denture patients (no teeth remaining in the upper or lower jaws). Military ID card holders, including retired or family members, are eligible to participate.
Fort Campbell's Prosthodontists will consider if individuals are qualified for the purposes of residency training.
If selected, patients will receive a new set of dentures at no cost with a limited amount of follow-up care.
Retirees and their Family members interested may call 270.412.2787 Monday through Friday, 8:30am-11:30am or 12:30pm-4:00pm to set up a screening appointment. Individuals attending the screening should bring a list of all medications taken with them.
Sections
News
Topics
Bach, Blanchfield Army Community Hospital, Dentistry, Fort Campbell, Fort Campbell KY