Topic: Chamber of Commerce

Montgomery County, TN – The Clarksville Association of Realtors (CAR) recently celebrated becoming a Clarksville-Montgomery County Green Certified organization.
Montgomery County Mayor Jim Durrett, City of Clarksville Chief of Administration Bill Harpel and Chamber of Commerce President Melinda Shepherd were on hand to congratulate CAR.
«Read the rest of this article»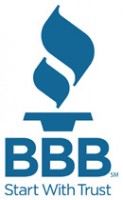 Clarksville, TN – On Tuesday, July 16th, 2013 from 4:00pm–6:00pm the Better Business Bureau of Middle Tennessee will host the BBB business seminar, Next Generation Marketing, "Selling with Social Media" featuring social media expert Amanda Johns-Vaden from Southwestern Consulting.
The seminar will be held at Daymar Institute, 2691 Trenton Road in Clarksville, TN.
Amanda Johns Vaden is a founding partner at Southwestern Consulting, which is an international, multi-million dollar sales consulting organization, focused on creating systems to increase performance. «Read the rest of this article»
Columbia, SC – The South Carolina Power Team has named James Chavez, a proven economic development professional with experience at the local, state and national level, to be the Power Team's new president and CEO. Chavez will join the Power Team in August, replacing retiring President Ralph Thomas.
«Read the rest of this article»


Clarksville, TN – The Clarksville-Montgomery County Economic Development Council (EDC) Executive Board accepted the resignation of James Chavez, President & CEO of the Clarksville-Montgomery EDC today.  Chavez will continue to serve in the role until July 31st, 2013.
«Read the rest of this article»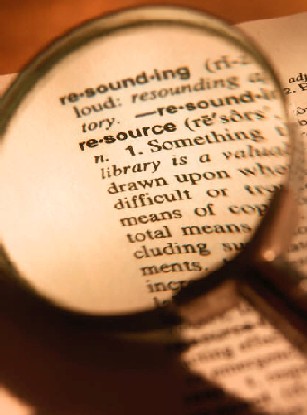 Clarksville, TN – Whether your business is new or has been operating for a while, sometimes you need a helping hand. There are many resources available to you, whether you need business counseling services, a capital infusion (e.g., a small business loan, some venture capital, etc.), help applying for government contracts, or just basic resources to learn about aspects of business ownership or management with which you are unfamiliar.
Unfortunately, you may not know where to turn for reliable information about these resources. Let me help you with that. «Read the rest of this article»
Clarksville, TN – A few weeks ago, I was extremely honored to be asked to represent Clarksville on an economic development and cultural exchange trip to Saudi Arabia. The trip was organized by the U.S. Conference of Mayors and was fully funded by the Saudi Arabian government.
It was not funded by the taxpayers in any way. This is the fifth year that select U.S. mayors have been invited to Saudi Arabia. I was so pleased that Clarksville was selected as one of the represented cities because I believe it shows that our reputation as a growing and vibrant city is being recognized around the country and now around the world. «Read the rest of this article»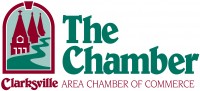 A Flood Relief Benefit Concert will be held at Beachaven Winery this Saturday, May 22nd, 2010 from 4:00 pm – 9:30 pm. The Clarksville Area Chamber of Commerce has organized the benefit concert to assist the businesses and employees of businesses affected by the recent flood. The concert is free and open to the public, however donations are welcome. «Read the rest of this article»

Cindy Marsh, art professor at Austin Peay State University, received the Clarksville-Montgomery County Chamber of Commerce Faculty Distinguished Community Service Award.

Marsh, who also is director of the Goldsmith Press at APSU, was recognized for receiving the prestigious award during APSU's Annual Honors and Awards Ceremony held April 29. The award is presented each spring to a full-time faculty member at APSU and is based on service to the community. Emphasis is placed on contributions that have enhanced the quality of life in the area.

Earning a bachelor's degree in printmaking and painting and a master's degree in printmaking and commercial art, Marsh specializes in creative printing and illustration, artists' books and printmaking.

Her works have appeared in the Whitney Museum of Art, Los Angeles Museum of Contemporary Art, Berkeley Museum of Art and at Scripps College and the University of Wisconsin.

The City of Clarksville is hosting the 2nd Annual Military Appreciation Day Picnic as a part of the Warrior Week celebration at Fairgrounds Park on Saturday, April 25th.   The weeklong celebration is in honor of all military personnel and their families. It is organized by the Military Affairs Committee of the Clarksville Chamber of Commerce.
All active duty, retired military and their families are invited to join us at Fairgrounds Park this Saturday from 1-5p.m. for this year's picnic, hosted by the City of Clarksville with the help of Downtown Kiwanis. Free food and entertainment for the family are provided. «Read the rest of this article»
This years Rivers and Spires exceeded all expectations. The execution of the festival was flawless. The City, County, the Clarksville-Montgomery County Convention & Visitors Bureau along with the organizers, sponsors, and volunteers all deserve a round of applause, and our thanks!
The third day of Rivers and Spires dawned clear and sunny. As the day rolled by, the clouds rolled in. Luckily the rain held off for most of the evening as was expected. However just before the 9:00 p.m. John Michael Montgomery concert festival goers suffered through a sudden downpour.
The Clarksville Online crew arrived between 10 a.m. and 11 a.m., and promptly divided our efforts. Our videographer Mark Haynes went off to record the acts at the Strawberry Alley Stage with his high definition video camera. Reporter Turner McCullough Jr. disappeared in the direction of the International Streetfest, while I meandered throughout capturing images of people enjoying the festivities.
Around 11:30 we gathered together to watch the MCES Honor Choir perform. Their performance was an auditory treat. It was clear that the students had put a lot of work towards preparing for this performance, and their efforts paid off.
«Read the rest of this article»