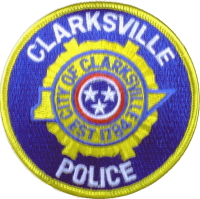 Two men face burglary charges for theft of copper wiring. On February 16, Angelo Javon Byars (B/M), 38, of 572 Nelson Rd, Guthrie, KY,  was charged with burglary with bond of $5,000 and Jonathan Lee Wiiliams (B/M),  25, of  503 Edlin St., Guthrie, KY, was charged with burglary and had a theft warrant  served when he was taken into custody and has a bond of $10,000.
On February 16, 2009, at 10:01 p.m. Clarksville Police  responded to a call about a person breaking into a maintenance building on Old Russellville Pike and in the process of stealing copper. There was also another person at the scene waiting inside of a vehicle. When officers arrived on the scene they were told by an employee that they had received a call about a suspicious person behind the business.
When the employee went behind the business they found Byars inside of the maintenance building attempting to remove a coil of copper wiring without permission. The coil was valued at approximately $1000. Byars is also an employee of the business which property was being taken from and had been off work since 6 p.m. Williams was believed to be helping Byars by driving a vehicle to assist in commission of the Burglary.
Byars and Williams were both at the scene when officers arrived. The incident was witnessed by three individuals. Both men were taken into custody and booked into Montgomery County Jail.
The lead investigator is Detective Mike Alexander, 931-648-0656, ext 3007.