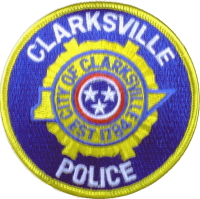 BREAKING NEWS: On February 19, 2009, at 11:02 p.m,  Officers went to 901 Cal Court to do a welfare check.  The officers knocked at the door multiple times without response.
When there was no response, officers made entry into the residence.  They found one female adult and two children deceased.  The victims names are:  1) Natalie Ann Vullo, 30, ; Diamin Lynette Shanklin, age 8; and Paul Zacharius Vullo-Nellons, age 3.
The Homicide investigation is ongoing.   The lead investigator is Detective Tim Finley, 931-648-0656, ext 4008 or contact the TIPSLINE, 931-645-8477.