The Austin Peay State University Department of Music and the Center of Excellence for the Creative Arts are pleased to present VocalEase in a spring performance.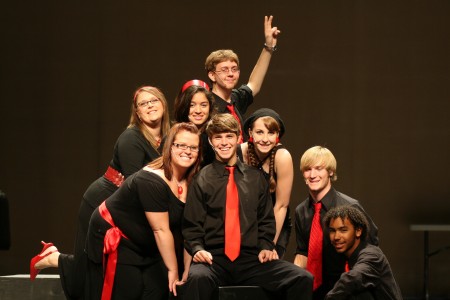 The concert takes place at 7:30 p.m., Friday, March 27 in the Music/Mass Communication Building Concert Hall. Although there is no set price for admission, visitors are asked to pay what they can.
VocalEase is an eight-voice ensemble composed of students in the music department at APSU.
The program will include a variety of popular style music from America's last 75 years. Many of the selections are jazz arrangements, but the program will also include some Broadway musical and popular music. The show will be presented in a Cabaret-styled format with staging and movement. There will be a few solo selections between ensemble pieces. A live show band composed of APSU students will complement the vocal music.
Valerie Oyen-Larsen, APSU professor of music and director of VocalEase, states that the program "will provide something for everyone, including families, and be highly entertaining."