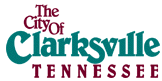 The weekly Clarksville Parks and Recreation Department Recreation Report provides Clarksvillians with a glimpse at the activities and events that are available from the Parks and Recreation Department for them to enjoy together as a family. This weeks highlights include:
Pool Passes
Wood Crafting
After School Program
Senior Games
Upcoming events
Pool Passes
It is getting warmer outside, and school is winding down for Clarksville students. That means it is almost time for the pools to open and summer fun to begin! Pool passes go on sale Monday, May 11. You can purchase your 2009 pool passes at the Parks and Recreation Office or any of the three community centers.
Passes are based on the number of people you have on your pass. A ten percent fee will be added to any passholder who lives outside the Clarksville city limits. Any utility bill can serve as proof of residency. Non-residents cannot be added to a resident's pool pass.
Pool pass prices for residents (add 10% for non-residents) are:
$60
$100
$110
$120
$130
$140
For a complete swim lesson schedule and more information on city pools, visit www.cityofclarksville.com/parksandrec or call the office at 645-7476
Wood Crafting
The Clarksville Chapter of the Tuckasee Woodturners Association will host a wood crafting seminar at Burt-Cobb Community Center on May 9. The class is 1-4p.m. and requires an activity fee of $10. This class is open to everyone, but the number of participants is limited to ten. Sign up today at the Burt-Cobb Center. The Woodturners will provide everything else needed for the course. All you have to do is show up in something comfortable and be ready to create beautiful pieces of woodwork with some local pros.
If you are not able to attend this workshop, the Woodturners will host another at the Crow Community Center on May 23 from 10a.m.-1p.m. This class is also limited to ten participants. You can sign up now at the Crow Community Center during regular hours.
After School Program
Students, are you working hard to finish up the school year with endless hours of studying and tough final exams? With all the brain exercise you have put in, you deserve some fun and exercise for the rest of your body.
The Burt-Cobb Center is hosting the After School Program each weekday afternoon from 4-6p.m. The basketball courts, weight lifting room, racquetball courts, computer lab and game room will be open for you to enjoy. So when you finish hitting the books, head over to the Burt-Cobb Center to enjoy some time with your friends and other youth in the community.
Senior Games

This year's Senior Games features badminton, basketball free throw, bowling, golf, horseshoes, miniature golf, shuffleboard, tennis and track. Events will take place at various locations throughout Clarksville May 18-21. Senior Games is for active adults ages 50 and up.
This year's theme is Back to Basics: Staying Active. This is a great time to do just that. Get back to the basics of staying active and having fun with other seniors from Montgomery County and surrounding areas.
Registration forms are available at the Ajax Turner Senior Citizen Center, The Pinnacle Bowling Center and the Parks and Recreation Office. Registration forms and fees must be turned in to the Parks and Recreation Office no later than May 11. Stop in today! For more information, call 645-7476.
Upcoming Events
May 15 Jammin' in the Alley Concert at Strawberry Alley in Downtown Clarksville at 6p.m.
May 16 Concert in the Park at McGregor Park-Riverwalk 6p.m.