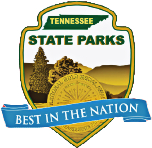 The Tennessee Department of Environment and Conservationwould like to remind you of several upcoming events in the Middle Tennessee area – from holiday activities, commemorating Pearl Harbor Day to a six-mile run!
Tennessee's 53 state parks offer diverse natural, recreational and cultural experiences for individuals, families, or business and professional groups.  State park features range from pristine natural areas to 18-hole championship golf courses.  For a free brochure about Tennessee State Parks, call toll free 1-888-867-2757. For additional information, visit our Web site at www.tnstateparks.com.
Fall Creek Falls State Park
Ring in the holiday season at Fall Creek Falls State Park's annual Christmas on the Mountain Celebration, slated for Friday, Dec. 4 through Sunday, Dec. 6, at the park's Inn and Conference Center.  In addition to a number of activities for all ages, the three-day celebration will feature handmade holiday crafts, candies and breads.  The inn will be adorned with holiday decorations and various musical groups and choirs will perform throughout the weekend.
Other activities for children will include Christmas craft making and Victorian tea parties offered on Saturday, Dec. 5, from 10 to 11:20 a.m. for children ages 3 to 12. The tea parties are free of charge but please pre-register by calling Carla Neely at the Betty Dunn Nature Center at (423) 881-5708.  Adding to the festive spirit will be weekend appearances by Santa Claus and Mrs. Claus, bringing gifts to the little ones.  Other appearances by Santa and Mrs. Claus include a breakfast at the Inn's restaurant on Saturday, Dec. 5, from 8 to 10 a.m.
To make this weekend even more special, the Fall Creek Falls Inn is offering a "Christmas on the Mountain Package," which includes two nights (based on double occupancy) lodging, along with breakfast for two on Saturday and Sunday for $124.12.  To make reservations, please call the Inn at 1-800-250-8610 or (423) 881-5241.  The Fall Creek Falls Restaurant also will be serving a seafood buffet on Friday night and a chef-carved Prime Rib buffet on Saturday night. Sunday the restaurant will offer a traditional holiday meal from 11 a.m. to 3 p.m.
Fall Creek Falls State Park features waterfalls, cascades, streams, gorges, timberland and a variety of recreation facilities and activities.  The park is located in Bledsoe and Van Buren counties, 11 miles east of Spencer and 11 miles west of Pikeville. It may be entered from Highway 111 or Highway 30.  For more information about Fall Creek Falls State Park and upcoming activities, please visit the park's Web site at www.tnstateparks.com/FallCreekFalls.  For information regarding the Friends of Fall Creek Falls, please visit www.fallcreekfalls.org.
Tims Ford State Park
As part of the 2009-2010 Tennessee State Parks Running Tour, Tims Ford State Park will host the Tims Ford Deer Trail 6 Miler on Saturday, Dec. 5, beginning at 11 a.m.  The ninth race in the state parks series, the Deer Trail 6 Miler is a fast run on a paved trail.  For additional information about Saturday's race including registration fees or course descriptions, please contact Bob Alt with the MachTenn Running Club at (931) 455-3986.
Tims Ford State Park, located on the Tims Ford Reservoir in the rolling hills of southern Middle Tennessee, is an outstanding recreational area and fishing paradise. Long before the construction of Tims Ford Dam on the headwaters of the Elk River, the area was used extensively by American Indians as a hunting and fishing territory. Archaeological excavations uncovered numerous artifacts and occupational sites, indicating that man had occupied the area as much as 10,000 to 12,000 years ago.  For more information about the park, please visit www.tnstateparks.com/TimsFord.
Cordell Hull Birthplace State Park
Join the Cordell Hull Birthplace park staff on Monday, Dec. 7, for a Pearl Harbor Day Remembrance event.  Throughout the day, visitors will enjoy a display and slideshow commemorating the day in 1941 that compelled the United States to enter World War II.  Cordell Hull served as U.S. Secretary of State during this dark period of American history.
On Thursday, Dec. 10, Cordell Hull Birthplace will hold an Old Fashioned Christmas, celebrating the holidays the way they were enjoyed in the late 19th century – the time period in which former Secretary of State Cordell Hull lived in this rural area on the edge of the Cumberland Plateau. Festivities include old- fashioned holiday music, lantern-lit trail hikes, refreshments and seasonal decorations in the restored birthplace cabin.
Cordell Hull Birthplace State Park is a historic site near Byrdstown, north of Cookeville.  The 57-acre site includes a representation of Hull's log cabin birthplace, an activities center and a museum housing documents and artifacts, including Hull's Nobel Peace Prize.  The park also features the beautiful Bunkum Cave Trail, leading to an overlook and the entrance of historic Bunkum Cave.  For more information about these two events, please call (931) 864-3247.  Additional information about Cordell Hull Birthplace State Park is also available on the Web site at www.tnstateparks.com/CordellHull.
Sections
Arts and Leisure
Topics
Christmas, Cordell Hull Birthplace State Park, Fall Creek Falls State Park, Pearl Harbor, Tennessee Department of Environment and Conservation, Tennessee State Parks, Tims Ford State Park