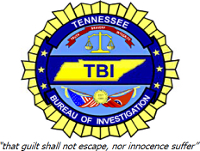 Nashville, TN — The Tennessee Bureau of Investigation charged a Lawrence County man for a 2006 murder after he was indicted by the Lawrence County Grand Jury this morning.
Jeffrey Rochelle, 23, 134 Aaron Branch Rd, West Point, TN was indicted on one count of first degree murder. In August of 2006, the victim, 47-year-old David Folger, was house sitting for Rochelle's parents at their home on Chisem Creek Road in West Point, TN.
Rochelle didn't want Folger in the home and proceeded to beat him on August 17th, 2006. Folger died eight days later at the hospital.
Rochelle was in the Lawrence County Jail on unrelated charges when he was notified of the murder charge today.
His bond has not been set.