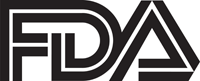 FDA is collaborating with Federal and state partners to investigate a nationwide increase of Salmonella Enteritidis (SE) infections. Partners include the Centers for Disease Control and Prevention (CDC), the U.S. Department of Agriculture, and state public health and agriculture officials.
Joint FDA/CDC field investigation teams are working to identify potential sources of SE infection in shell eggs.
Investigation of the Outbreak
Since May 2010, CDC has identified a nationwide, four-fold increase in the number of SE isolates through PulseNet, the national subtyping network made up of state and local public health laboratories and federal food regulatory laboratories. CDC received reports of approximately 200 SE cases every week during late June and early July. Normally, CDC has received an average of some 50 reports of SE illness each week for the past five years. Many states have also reported increases of this pattern since May 2010.
Epidemiologic investigations conducted by public health officials in California, Colorado, and Minnesota have revealed several restaurants or events where more than one person ill with this type of SE has eaten. Preliminary information from these investigations suggests that shell eggs are the likely source of infections in many of these restaurants or events.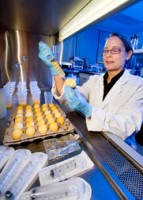 FDA, CDC, and state partners conducted a traceback investigation and found many of these restaurants or events received shell eggs from a single firm, Wright County Egg, in Galt, Iowa. FDA is currently conducting an extensive investigation at the firm in Iowa. The investigation involves sampling, records review and looking for potential sources of contamination, such as feed. As the investigation continues, updates will be made available.
On August 13th, 2010, Wright County Egg of Galt, Iowa, conducted a nationwide voluntary recall of shell eggs that it had shipped since May 19th, 2010 to food wholesalers, distribution centers and foodservice companies in California, Illinois, Missouri, Colorado, Nebraska, Minnesota, Wisconsin and Iowa. These companies distribute nationwide.
The recalled shell eggs are packaged under the following brand names: Lucerne, Albertson, Mountain Dairy, Ralph's, Boomsma's, Sunshine, Hillandale, Trafficanda, Farm Fresh, Shoreland, Lund, Dutch Farms and Kemps.
State and local partners are also investigating human Salmonella infections in Arizona, Connecticut, Massachusetts, Maryland, North Carolina, Nevada, Oregon, Pennsylvania, Tennessee and Texas.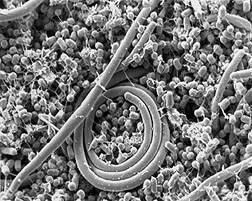 SE infections can be very serious, even life-threatening, especially to the very young, the elderly, and people with weakened immune systems. Infected people may experience
diarrhea
fever
abdominal cramps
headache
nausea
vomiting
Some infected people may suffer from severe illness, arthritis, or even death.
Eggs can become contaminated on the farm because a laying hen can become infected with SE and pass the bacteria into the egg before it is laid. If the egg is not refrigerated, the bacteria can grow inside the uncracked, whole egg.
FDA and the U.S. Department of Agriculture carried out a series of egg safety efforts during the 1990s. These efforts focused on refrigeration to limit the growth of bacteria that may be inside an egg. Although these efforts made it harder for the bacteria to grow, they did not prevent the eggs from becoming contaminated initially on the farm. Through the measures spelled out in the new regulation, which address controlling the bacteria on the farm, SE will be reduced in the poultry house and consequently in the eggs themselves.
Information for Consumers
Don't eat recalled eggs or products containing recalled eggs. Recalled eggs might still be in grocery stores, restaurants, and consumers' homes. Consumers who have recalled eggs should discard them or return them to their retailer for a refund. Individuals who think they might have become ill from eating recalled eggs should consult their health care providers.
Keep shell eggs refrigerated at ?45? F (?7? C) at all times.
Discard cracked or dirty eggs.
Wash hands, cooking utensils, and food preparation surfaces with soap and water after contact with raw eggs.
Eggs should be cooked until both the white and the yolk are firm and eaten promptly after cooking.
Do not keep eggs warm or at room temperature for more than 2 hours.
Refrigerate unused or leftover egg- containing foods promptly.
Avoid eating raw eggs.
Avoid restaurant dishes made with raw or undercooked, unpasteurized eggs. Restaurants should use pasteurized eggs in any recipe (such as Hollandaise sauce or Caesar salad dressing) that calls for raw eggs.
Consumption of raw or undercooked eggs should be avoided, especially by young children, elderly persons, and person with weakened immune systems or debilitating illness.
Information for Retail Food Stores and Food Service Establishments
In retail and food service establishments, pasteurized egg products or pasteurized in-shell eggs are recommended in place of pooled eggs or raw or undercooked shell eggs. If used, raw shell eggs should be fully cooked. If shell eggs are served undercooked, a consumer advisory should be posted in accordance with the Food Code.
In hospitals, nursing homes, adult or childcare facilities, and senior centers, pasteurized egg products or pasteurized in-shell eggs should be used in place of pooled eggs or raw or undercooked eggs.
Eggs should be purchased or received from a distributor refrigerated and stored refrigerated at ? 45? F (?7? C) at all times.
Information for Shell Egg Producers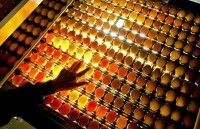 Flock-based SE-control programs that include routine microbiologic testing are mandatory for producers with more than 50,000 hens, as of July 9, 2010, under FDA's egg safety rule.
This new regulation is part of a coordinated strategy between the FDA and USDA's Food Safety and Inspection Service (FSIS). The FDA and the FSIS will continue to work closely together to ensure that egg safety measures are consistent, coordinated, and complementary.
FDA continues to work with United Egg Producers and other industry organizations to educate producers and those who store and/or transport eggs about the new requirements.
For More Information
Fresh Eggs: Playing It Safe, from www.FoodSafety.gov, the gateway to Federal food safety information.
Playing It Safe, What Consumers Need to Know, from FDA.