On September 22, 2010, around 1:24am, Police responded to an alarm activation at 239 Montcrest drive. The alarm company told the 911 Center they tried to contact the residents through a two way radio and could hear a child crying, but could not get anyone to answer. 
When officers arrived there was a five year old girl inside of the house who told officers that her father was not home. The officers tried to get inside of the house, but, initially, the child was unable to unlock the deadbolt on the door. Finally, the five year old was able to let officers in the house.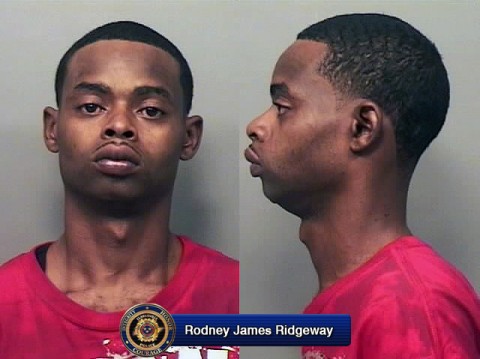 When officers checked the residence, there were no adults inside, but there was a one year inside of the house. While officers were inside, they saw Rodney Ridgeway pull up outside of the house; he told officers he was only gone for 20 minutes and had went to the store for diapers. There were no diapers in the vehicle.
While Officer Dindar was talking to Ridgeway, he noticed Ridgeway had blood shot eyes, seemed to be lethargic, and could smell the odor of alcohol. He also noticed a half empty bottle of Brandy on the passenger side of the vehicle. Ridgeway also told the officer that he had three beers earlier.
After Officer Dindar administered Field Sobriety Tests, Ridgeway was taken into custody and booked into Montgomery County Jail. The children were turned over to a family member.   
Rodney Ridgeway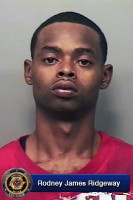 Rodney James Ridgeway (B/M)
DOB: 12/30/79,
Given Address: 239 Montcrest Drive, Clarksville TN
Charged With: Two counts of Child Abuse/Neglect (after leaving his two children, one and five years of age, home alone) DUI, and Open Container Law.
Bond: $2,500