Written by U.S. Army Sgt. Brent C. Powell
3rd Brigade, 101st Airborne Division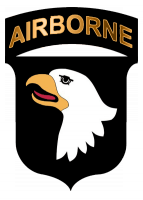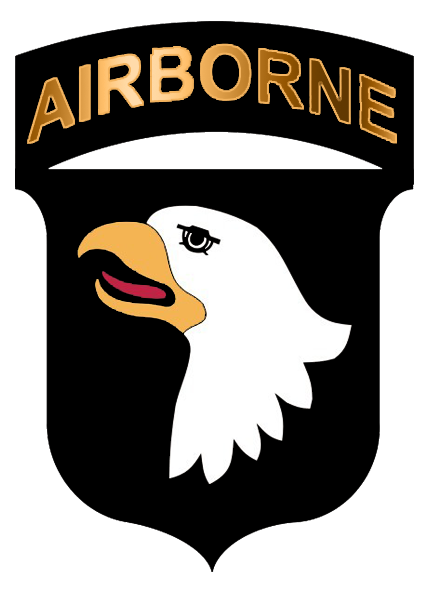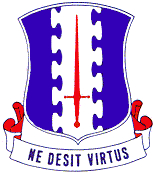 Khowst Province, Afghanistan – It takes a lot to run a city: water, electricity, trash pick-up and sewage treatment. It also takes planning, coordination and hard work. With a population of nearly 5,000, Forward Operating Base Salerno functions much like a small city and the services needed are basically the same.
The Soldiers of FOB Salerno's base operations section have taken up the role of running their makeshift town, ensuring operations run smoothly, and ensuring both military members and civilians have what they need to carry out their missions.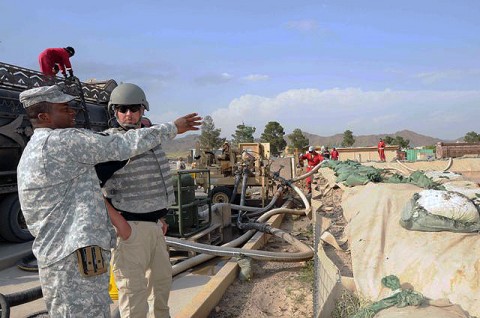 "Our mission is to provide and oversee all necessary life support functions on the FOB in order to meet the operational demands of Task Force Rakkasan and all subordinate units," said U.S. Army 1st Sgt. Eric Davis, base operations mayor and company first sergeant for Headquarters and Headquarters Company, 3rd Brigade Combat Team, 101st Airborne Division. "The goal is to improve living conditions and the quality of life for people on the FOB, while making efficient use of available resources and ensuring everything is in accordance with the base master plan."
Although the mission of the base operations section is a big one and encompasses several tasks, their main mission is helping people who live and work on the FOB.
"Ninety-percent of our day is spent solving problems," said Davis, a native of Grand Rapids, MI "Different people come in for different reasons, and you never know who is going to walk through the door or what service they are going to need."
Those needs range from getting a broken air-conditioner fixed to wanting to know a two-mile run route or arranging for a work party to pick up trash.
Although the section doesn't directly provide most of the services, they coordinate the tasks with contractors, supervise the jobs and ensure they are done properly.
In addition to providing a link between customers and contractors, the six Soldiers of the base ops section also have several other responsibilities.
One of those is at the base identification badge office. One of the base operations Soldiers supervises several civilian personnel who do background checks on local nationals and contractors working on the FOB. They issue identification badges and keep track of those who live and work on the base.
Another one of their missions is supervising work crews.
"Each day, we get six Soldiers from different units on the FOB and assign them between five and 10 local nationals," said Davis. "The Soldiers supervise work crews who do anything from cutting grass to filling sandbags."
The small section also handles the supervision of local nationals who run shops in the base bazaar.
"We have a noncommissioned officer who escorts the workers on and off the base, ensures they have the proper badges and that they do not roam freely around the FOB," Davis said.
Another important task which falls to base ops is providing command and control for serious incidents on the FOB, such as indirect fire damage and mass casualty incidents.
"We are usually the first ones on the scene of major incidents," said Davis. "One we get there we make sure the injured are being taken care of, and then we will do an assessment of what has been damaged and what needs to be fixed."
Although the base operations personnel aren't on the front lines, they encounter their share of battles.
"We fight a battle here everyday," said Davis. "Our battle doesn't involve shooting. Our battle is making sure we have clean water for the showers, making sure the leach field is being drained properly and things of that nature. Fighting those types of battles is something we look forward to and we do it the best we can."
One of the Soldiers helping to get the job done is U.S. Army Sgt. James W. Guido, base bazaar manager and administrative noncommissioned officer from Waterloo, IA, attached to HHC, 3rd Bde., 101st Abn. Div.
"This section is a hub of activity every day, and it definitely keeps you busy," he said. "I like it though because I get to meet the different people on post and learn about what they do. That helps me know who I can refer Soldiers to when they need help."
Overall, Davis is proud of his section and wants everyone to know that his Soldiers are there to take care of them and their needs.
"We support all the military units and civilians on the FOB," he said. "We are Rakkasans first and our heart is with the 101st Airborne Division, but we support everyone on this FOB and we will continue to do that the best we can."