50 Local Parks and Recreation Fund Grants Announced Today
Including Efforts in Montgomery County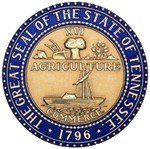 Nashville, TN – Governor Phil Bredesen and Environment and Conservation Commissioner Jim Fyke today announced more than $3.5 million in Local Parks and Recreation Fund grants will be awarded to recipients across Tennessee.
In Montgomery County, the city of Clarksville will receive $145,000 for a 10-acre property to be donated to the city for a park. Specific amenities will include site preparations, enhanced road/loop, parking areas, signage, picnic areas, restrooms and trail development.
"Recreational facilities are set aside for the enjoyment of our state's citizens and visitors alike," said Bredesen.  "These grants will enhance and expand outstanding recreational projects like parks, community centers, ballfields and playgrounds.  I'm pleased we are in a position to grant these 50 awards and thank the Tennessee General Assembly for helping make this effort possible."
The Local Parks and Recreation Fund grant program was established by the General Assembly in 1991 to provide local governments with funds to purchase land for parks, natural areas, greenways and recreational facilities. The funds also may be used for development of trails and projects in parks, natural areas and greenways.  All LPRF grants require a 50 percent match by the recipient.  The Governor proposed, and the General Assembly, approved re-establishing the LPRF grant program in this year's budget using a portion of the Real Estate Transfer Tax.
"These investments in our local communities help improve the quality of life for all Tennesseans," said Fyke.  "This round of awards will fund exciting projects across the state.  From land acquisitions for new municipal parks, to renovating and improving existing facilities, LPRF grants help expand recreational opportunities for Tennessee citizens."
Senator Tim Barnes and Representatives Joe Pitts, Curtis Johnson and Phillip Johnson represent Montgomery County in the General Assembly.
"Tennesseans' quality of life is directly linked to the quality of their parks and outdoor spaces," said Senator Barnes.  "I'm pleased these grants will help improve the quality of our recreational spaces in Montgomery County and across the state of Tennessee."
"These projects will help make the great outdoors even more accessible for all to enjoy," added Representative Pitts.
Grant recipients were selected through a scoring process with careful consideration given to the projects that met the selection criteria and expressed the greatest local recreation need. To learn more about the LPRF grant program and other recreation or conservation-based grant programs available in the future, please visit www.tn.gov/environment/recreation/grants.shtml. 
A complete list of the grants announced today is available on the department's Web site at https://news.tennesseeanytime.org/node/6037.
Sections
News
Topics
City of Clarksville, Curtis Johnson, Jim Fyke, Joe Pitts, Montgomery County, Phil Bredesen, Phillip Johnson, Tennessee General Assembly, Tim Barnes