Tennessee Titans (2-1) vs. Denver Broncos (1-2)
Sunday, October 3rd, 2010 • Noon CDT • LP Field • Nashville, TN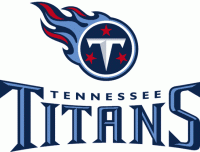 Nashville, TN – After improving their record to 2-1 with a road victory over the New York Giants, the Tennessee Titans return home this week to play the Denver Broncos (1-2). Kickoff at LP Field (capacity 69,143) is scheduled for noon CDT on Sunday, October 3rd.
The Titans and Broncos, two charter members of the AFL in 1960, have played infrequently in recent years. This week's visit by the Broncos is only their second game in Tennessee since the Titans' move to the state in 1997, and Jeff Fisher has faced the Broncos just three times as a head coach, fewer than any other AFC opponent. The Titans' all-time record against the Broncos, including playoffs, is 21-15-1.
After this week's game, the Titans' third home game in the season's first four weeks, they will have only one game at LP Field (October 24th vs. Philadelphia) before November 21st (vs. Washington).
The Broadcast
The game will be televised regionally on CBS, including Nashville affiliate WTVF NewsChannel 5. Kevin Harlan will handle play-by-play duties, while Solomon Wilcots will provide color commentary. The Titans Radio Network, including Nashville flagship 104.5 The Zone, will broadcast the game across the Mid-South with the "Voice of the Titans" Mike Keith, color commentator Frank Wycheck, sideline reporter Cody Allison and gameday host Larry Stone.
The game can be heard locally on 1400 AM, WJZM.
Last Week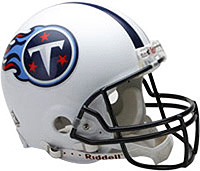 In New York last week, running back Chris Johnson rushed for 125 yards and two touchdowns, and the Titans defense forced three crucial turnovers in a 29-10 win. Johnson, whose 32 carries were the second-most of his career, was complemented by the mistake-free play of  Quarterback Vince Young. Young completed 10 of 16 passes for 118 yards. His 13-yard touchdown strike to wide receiver Kenny Britt helped the Titans pull away from the Giants during a stretch in which they scored 19 unanswered second-half points.
Meanwhile, the Titans defense recorded a pair of interceptions and one fumble recovery. Defensive tackle Sen'Derrick Marks and cornerback Jason McCourty notched the first interceptions of their respective careers, and cornerback Alterraun Verner recovered a fumble that was caused by safety Michael Griffin. The McCourty and Verner takeaways occurred with the Titans backed up against their own end zone.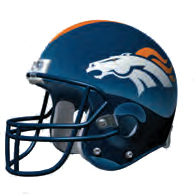 The Broncos hosted the Indianapolis Colts last week, and despite 519 yards of offense by the Broncos—including a career-high 471 passing yards by Kyle Orton—the Colts prevailed 27-13. The Broncos were unable to score a touchdown in five trips to the red zone.
The Broncos are in their second season under head coach Josh McDaniels. In 2009, they had an identical 8-8 record as the Titans and finished second in the AFC West Division. In the first two weeks of the 2010 season, they lost to the Jacksonville Jaguars on the road and defeated the Seattle Seahawks at home. 
AT&T Cell Phone Drive/Breast Cancer Awareness
Fans are encouraged to bring their old cellular phones to the Titans-Broncos game and donate them to the AT&T Used Cell Phone Drive. The collection will benefit Cell Phones for Soldiers, a non-profit that collects old cell phones, sells them for recycling and then uses the income to purchase prepaid calling cards for U.S. servicemen and women stationed overseas.
Additionally, the Titans will prominently recognize Breast Cancer Awareness Month during this week's game as part of the NFL and the American Cancer Society's awareness campaign, A Crucial Catch: Annual Screening Saves Lives, which encourages annual mammograms for women over 40.
Fans will notice several on-field and in-stadium elements as part of the promotion, including pink equipment for players (cleats, gloves, caps, etc.), game balls with pink ribbons, stadium signage and more.
Titans-Broncos Series at a Glance
Overall series (regular & postseason): Titans lead 21-15-1
Regular Season Series: Titans lead 20-13-1
Postseason Series: Broncos lead 2-1
Current streak: Two wins by Broncos
Titans at home vs. Broncos: 14-5
Titans on the road vs. Broncos: 7-10-1
Last Time at LP Field: Broncos 37 at Titans 16 (12/25/04)
Last Time at Invesco Field: Titans 20 at Broncos 34 (11/19/07)
First Time: Oilers 45 at Broncos 25 (11/6/60)
Jeff Fisher's Record vs. Broncos: 1-2
Josh McDaniels' Record vs. Titans: 0-0
Jeff Fisher's Record vs. Josh McDaniels: 0-0
Titans-Broncos Series History
This is the 38th all-time meeting between the Broncos and Titans, two of the eight charter members of the American Football League. The Titans lead the series with a 21-15-1 record, including a 20-13-1 record in the regular season and 1-2 mark in the playoffs.
While they met twice per year in nine out of 10 AFL seasons (1960-69), these two franchises have seen little of each other in recent history. Outside of a pair of preseason games (1998 and 2006), they have played just twice since the Titans moved to Tennessee and just once at LP Field.
The Titans hosted the Broncos on Christmas night in 2004 and were defeated 37-16. At quarterback for the Titans, Billy Volek started for an injured Steve McNair (sternum). But it was Broncos running back Reuben Droughns who stole the spotlight, scoring on a pair of rushing touchdowns and adding a touchdown reception in the Denver win.
In 2007, the Titans played their first game at INVESCO Field at Mile High, which opened in 2001. The Broncos played all but two games from 1960-00 at Bears Stadium/Mile High Stadium (name changed in 1969). In the 2007 meeting, quarterback Vince Young passed for 305 yards and rushed for an additional 74 yards, but the Titans were unable to overcome four touchdowns by the Broncos of longer than 40 yards.
The Broncos have won two out of three playoff meetings between the clubs. Dan Pastorini and Earl Campbell led the then-Oilers to a 13-7 Wild Card win in 1979 and would eventually fall in the AFC Championship Game that season to the Pittsburgh Steelers. The Oilers and Broncos also played in Divisional Playoff games following the 1987 and 1991 seasons, with quarterback John Elway leading the Broncos to victory both times.