Collaboration Between The Homeplace, Fort Donelson, & Quilters will Reveal African American Heritage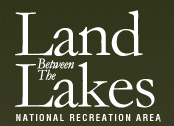 Golden Pond, KY – Quilters from Tennessee and Kentucky will collaborate with The Homeplace, located in Land Between The Lakes (LBL) National Recreation Area, and Fort Donelson National Battlefield to design a series of quilts depicting the African American experience "Between the Rivers" (LBL), and the Civil War in Middle Tennessee. 
The project, which is being sponsored by The Homeplace, Fort Donelson National Battlefield, and the Emmanuel Family Life Center Quilting Guild of Clarksville, will begin with a panel discussion on African Americans at Fort Donelson, Fort Henry, and "Between the Rivers."  Join us Saturday, November 20th, 2010, from 1:00pm to 3:00pm at Emmanuel Family Life Center, 303 Fairview Lane, Clarksville, Tennessee.
Guest speakers will include Cindy Earls from The Homeplace; Nina Finley from the Houston County Historical Society; Susan Hawkins from Fort Donelson; George Sholar, a descendant of African American soldiers who were recruited at Fort Donelson; and Nancy J. Dawson, an African American Studies researcher and the project director.
In honor of African American History Month, the quilt exhibit will be displayed at various locations throughout Tennessee and Kentucky in February 2011, including schools, museums, and libraries.  The quilts will be discussion pieces to help Fort Donelson and The Homeplace interpret the Underground Railroad in this area, the enslavement of African Americans, and their daily lives during the Civil War era. 
The event is free and open to the public.  Quilters and historians are encouraged to participate.  For more information email Dr. Nancy J Dawson at .
About Land Between The Lakes
Land Between The Lakes is managed by the Forest Service, U.S. Department of Agriculture, in partnership with "Friends of LBL," to provide public lands outdoor recreation and environmental education.  We encourage visitors to review our website at www.lbl.org each season, and throughout the season, for our Calendar of Events, updates on programs and policies, safety information, and temporary trail and road closures.  Additional LBL and "Friends of LBL" information is also available on our website or by calling 1-800-LBL-7077 or 270-924-2000.