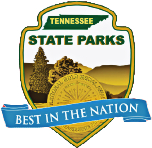 Tennessee – Thanksgiving is just around the corner and there's plenty to do and see in Tennessee State Parks.  Here are some great opportunities in your area, along with a reminder that Tennessee State Park restaurants will be open Thanksgiving Day! 
Finding a state park in your own backyard is easy to do and you don't have to spend a lot of gas money to get there!
Tennessee State Parks offer a variety of activities and events throughout the fall. From great hikes to bluegrass – there's something designed for the entire family!
Here are just a few state park events in your area.
South Cumberland State Park
South Cumberland State Park will host a variety of unique hikes and programs this weekend, including:
Friday, November 19th
Drawing Nature – This program is for all ages! Meet the ranger at the Stone Door Ranger Station at 2:00pm for a discussion on different native animals and plants, and demonstrations on how to draw them. Materials provided.
Saturday, November 20th
Creepy Crawlies – Meet the ranger at the Stone Door Ranger Station at 2:00pm to discuss a variety of aquatic and terrestrial insects and arachnids.
Sunday, November 21st
Paint the Pet Rock – Join us at the Stone Door Ranger Station at 2:00pm to create your own pet rock. All materials will be provided, just bring your creativity!
Located near Monteagle, South Cumberland is one of the newer Tennessee State Parks. Almost the entire park lies atop the Cumberland Plateau and, unlike most state parks, South Cumberland is made up of ten different areas located in four different counties. The Visitor Center is located between Monteagle and Tracy City on Highway 41. For more information about the park, please call 931-924-2980 or visit www.tnstateparks.com/SouthCumberland.
Long Hunter State Park
Terrific Turkeys, Animals Hibernating and Migration Moves Me are just a few of the upcoming topics The Nature Circle at Long Hunter State Park will be discussing in the coming weeks. The Nature Circle is an interactive group made up of nature-themed stories, puppets, songs and crafts for ages three to five. The group meets at the park visitor center every Monday at 10 a.m. and is co-sponsored by the Friends of Long Hunter State Park. Children are encouraged to bring an item, such as a favorite book, stuffed animal or photograph that relates to each week's theme. For a complete schedule of events, please visit www.friendsoflonghunter.com/kidsplace.html or call 615-885-2422.
The Friends of Long Hunter State Park will host an Alpine Tower Climb on Saturday, November 20th. Participants will get a chance to explore and expand their limits with the park's popular alpine tower climb. Many different climbing challenges are available for all abilities. There is a fee per person, including both set-up and program charges. Reservations are required.
For more information, please call 615-889-1306.
Long Hunter State Park is situated along the shore of J. Percy Priest Lake. It consists of four units: Couchville, Baker's Grove, Bryant Grove and Sellars Farm. Picnicking, swimming, hiking, backpacking, boating, fishing, nature photography and wildlife observation are among the activities available to park visitors. Planned activities include interpretive and recreation programs for the general public and environmental education programs for school and other interested groups. For more information about Long Hunter State Park, please visit www.tnstateparks.com/LongHunter or call 615-885-2422.
Standing Stone State Park
Runners are encouraged to join Standing Stone State Park on Saturday, November 20th, for the Big Foot Scramble 5m Run. Sponsored by the Frostbite Running Club, this scenic five-mile run is part of the Tennessee State Parks Running Tour – a unique fall and winter series of foot races with distances varying from 5 to 13 miles and serves as the oldest state parks' running series in the nation. The Big Foot Scramble is the seventh race out of 20 this year and is considered a "fast and scenic" course. For registration and more information, please visit www.imathlete.com or call Lynn Burnett at 931-823-6124.
Standing Stone State Park covers nearly 11,000 acres on the Cumberland Plateau of north-central Tennessee. The quaint and rustic park is noted for its outstanding scenery, spring wildflowers, fossils and other natural diversity. The park is located in Overton County within a triangle formed by highways connecting Livingston, Gainesboro and Celina, Tennessee. The park takes its name from the Standing Stone, an eight-foot tall rock standing upright on a sandstone ledge, which was supposedly used as a boundary line between two separate Indian nations. When the rock fell, the Indians placed a portion of it upon an improvised monument to preserve it. The stone is still preserved in Monterey, Tennessee.
For additional information about Standing Stone State Park, please visit www.tnstateparks.com/StandingStone.
Thanksgiving in Tennessee State Parks
Take the stress out of your holiday and let Tennessee State Parks host your friends and family, with Tennessee's natural wonders serving as your backdrop during this season of thanksgiving.
Tennessee State Park officials are pleased to announce that all eight state park restaurants will be open Thursday, November 25th, serving their annual Thanksgiving Day feast. Thanksgiving turkey and all the traditional trimmings, along with an assortment of desserts, will be available beginning at 11:00am until closing at state park restaurants across Tennessee.
Selections and prices will vary depending on location, ranging from $12.95 to $14.95 (excluding drink and gratuity). Group reservations are recommended.
The Tennessee State Park restaurants serving Thanksgiving Day dinner are:
Cumberland Mountain State Park — 931-484-7186
David Crockett State Park (Lawrenceburg) — 931-762-9541
Fall Creek Falls State Park — 423-881-5241
Henry Horton State Park — 931-364-2222
Montgomery Bell State Park — 615-797-3101
Natchez Trace State Park — 731-968-8176
Paris Landing State Park — 731-642-4311
Pickwick Landing State Park — 731-689-3135
Tennessee's 53 state parks and 81 natural areas offer diverse natural, recreational and cultural experiences for individuals, families, or business and professional groups. State park features range from pristine natural areas to 18-hole championship golf courses. For a free brochure about Tennessee State Parks, call toll free 1-888-867-2757. For additional information, visit our Web site at www.tnstateparks.com.
Sections
Events
Topics
Backpacking, Boating, Cumberland Mountain State Park, Cumberland Plateau, David Crockett State Park, Fall Creek Falls State Park, Fishing, Friends of Long Hunter State Park, Henry Horton State Park, hiking, J. Percy Priest Lake, Long Hunter State Park, Monteagle, Montgomery Bell State Park, Natchez Trace State Park, Nature Circle, Paris Landing State Park, Pickwick Landing State Park, Picnicking, South Cumberland State Park, Standing Stone State Park, Swimming, Tennessee State Parks and Natural Areas, Thankgiving Dinner, Thanksgiving, Tracy City