Written by U.S. Army Staff Sgt. Mark Burrell
Task Force Bastogne Public Affairs Office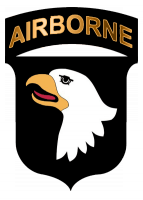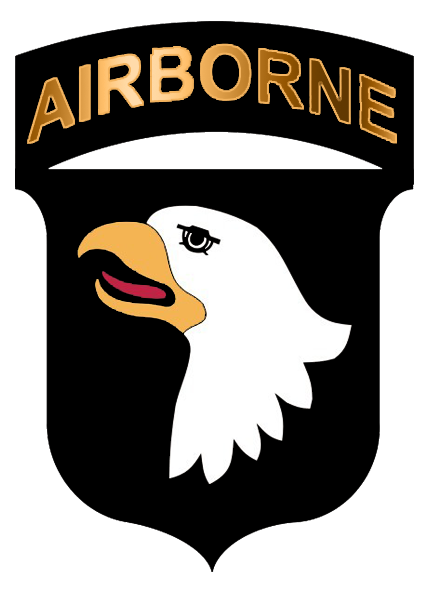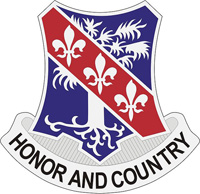 Kunar Province, Afghanistan – In 2002, he moved to the United States with $500.00 his pocket. He didn't know what he was going to do. He had spent his whole life living outside of Kingston, Jamaica, in a small town called John John.
He said he came from a dark place in his life before the Army. Now, on his second combat tour with the 101st Airborne Division, he can recollect from a mountainside in eastern Afghanistan's Kunar Province about his journey into the military.
"Most people look at the island as the beautiful beaches and the nice culture … But it's not like what the brochure says all the time," said U.S. Army Staff Sgt. McCarthy Phillip, an infantry squad leader, Company C, 1st Battalion, 327th Infantry Regiment, Task Force Bulldog.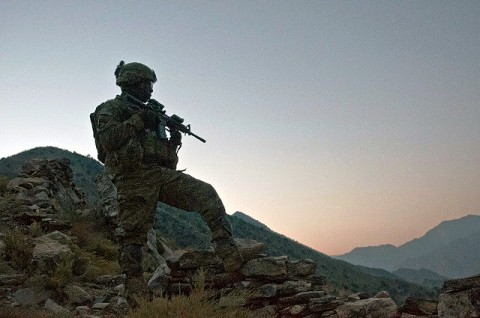 "My first job in the U.S. was at the Hyatt as a bellhop," he said while scanning draws before the sun rises in the Pech River Valley. "Out of the fire into the frying pan for $2.00 an hour, but I was always looking for something better."
With a thick Jamaican accent and a hoarse laugh, Phillip explained he worked at a few menial jobs, but wasn't making enough money to send back home and to take care of his son, Micheal. Sitting on a friend's couch one afternoon watching TV, he had an idea.
"So I was watching a commercial one day and it said, 'Sign up for the Army and get a good bonus.' So I was like, 'Hell yea.' And walked into the recruiter station and said, 'Don't give me no bull, I'm going to join. You don't need to tell me no stories,'" Phillip said. "I was 26 and said to the recruiter, 'I'm an old man, so you don't need to lie to me.'"
He also told the recruiter, "If I'm going to do anything in the military, I'm going to do the grunt infantry."
At the time, there wasn't a bonus for that job, but he joined anyway.
Back on the mountaintop, roosters started to crow, and Phillip got silent. He quickly turned his head and used the scope of his rifle to search a threatening draw.
"We're trying to see if there's any movement out there," he explained after a few moments. "The insurgents like to use this area to move equipment and personnel."
Phillips added he thought there was a sniper out on that hillside somewhere and began comparing tactics with what he learned at sniper school in Fort Benning, GA. He got quiet again and looked off into the distance darkness.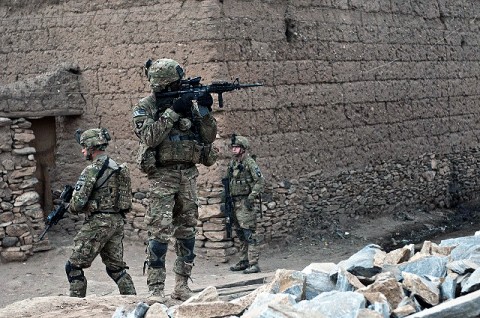 "When I go home sometimes, it's kind of strange," he continued. "My friends are still doing what they're doing; selling drugs, hustling, ya know, just trying to get by to the next day. It's like night and day with me 'cause eight years ago I was doing the same thing; just trying to get by."
On September 11th, 2001, he was sitting at a local bar outside of Kingston drinking while watching planes crash into the World Trade Center's Twin Towers.
"That whole experience didn't faze Jamaica at all, and everybody on the islands continued going with their day-to-day life, but the United States stopped," he said. "I always said to myself that I can't see myself in this war."
Yet, being here Phillip said he can see the poverty Afghans deal with and can relate.
"What they do and how they live here reminds me of Kingston," he said. "I remind my guys when we look at them and say, 'Urgh, they're taking a crap outside.' That's the stuff I used to do. We just don't know what we take for granted; ya know, like having a pair of sneakers at home."
Phillip has a closet full of sneakers and boots now, thanks to the Army, he said. But he also attributes his relative success to his attitude.
"I was the only Joe at Fort Campbell, KY, who got his expert infantry badge when the time came," he recalled. "So they pushed me to a lot of schools like air assault and airborne … My platoon leader wanted me to go to Ranger school and I said, 'I'm no stud.' But he said, 'You don't have to be a stud, 'cause you got heart.' So I went."
As the sun began to crest the highest peak in the Pech River Valley, Phillip and his Soldiers walked down from their observation post with their Afghan National Army counterparts. They reached a local school and spoke with some teachers before moving on to a small village where children came out to greet them.
This patrol was similar to a patrol a few weeks ago where his platoon was in a draw farther up the valley.
"We went up to do a normal patrol," said his platoon leader, 1st Lt. Alex R. Pruden from Tucson, AZ, assigned to C Co., 1st Bn., 327th Inf. Regt., Task Force Bulldog. "When the shooting started, (U.S. Army) Staff Sgt. Ramos, my other squad leader, got hit immediately. And Staff Sgt. Phillip was pinned down in a building at the bottom of a draw."
Next, Pruden said he witnessed the most heroic act he's seen during the most harrowing firefight his platoon has been in this deployment.
"I remember the volume of fire being real thick. I saw Phillip come running out of the building to Ramos, then come running down with Ramos (on his shoulders)," said Pruden. "Honestly, the first thing I thought was, 'I can't believe he's not shot, too.'"
Under intense enemy fire, Phillip ran from his covered position to pick up his fellow Soldier who was shot in the foot and carry him on his back to safety.
"I thought, 'How are we going to do this?'" said Phillip. "I can't take off his gear. There aren't any birds (medevac helicopters) coming because of the weather. I (have to) carry him."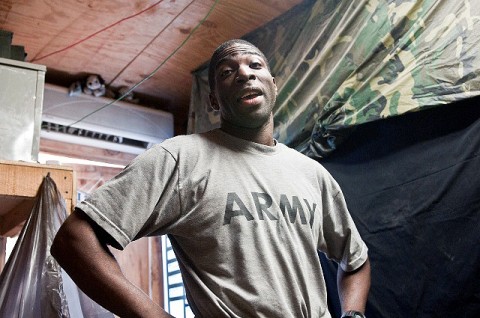 Phillip picked up the wounded Soldier and sprinted more than 40 meters down the hillside toward safety.
"It was steep, and everyone was waiting for us to tumble," Phillip continued. "And I was thinking if we fall, he's going to fall down on me, and then it's going to be two injuries … We got to the bottom and I threw him down. He was in pain, but there were still rounds plunging down on us, so I dove on top of him," Phillip said, then laughed a little bit.
"You see these movies where people do that and I was thinking, 'Would I really do that?' But after the fact I was thinking, 'Dude, people really do these things,'" he said with a smile.
After they returned to base that day, people were congratulating him, Phillip said. But he doesn't think he deserves the praise.
"I still tell everybody it wasn't done because I wanted an award. It wasn't done to say, 'Hey, I'm the man,'" explained Phillip matter-of-factly. "It was just plain and simple, because I wanted him or anybody to do the same thing for me."
Later that day, Phillip saw his battle buddy at the aid station to check to see if he was all right.
"He saw me and told people, 'This is the guy that carried me down the mountain. He's the guy that saved my life.' I told him, 'No problem.' I didn't think about saving his life, that if it were me, he'd do the same thing."
Phillip continued, "That's what we're supposed to do. When he thanked me, I told him, 'Don't worry about it. Just make sure I have some … beer when I come home.'"
He laughed his hoarse laugh and flashed a toothy grin. Coming from barely surviving in Jamaica to providing a comfortable living for him and his son who now live in Decatur, GA, Phillip hasn't done too badly. He credits the Army with allowing him the opportunity to shine.
He wants to make this a career and try to become the next Sergeant Major of the Army.
"Why not?" he said after peeling off his sweaty body armor and changing into a comfortable physical training uniform in his room at Forward Operating Base Blessing.
But first things first, when he returns from this deployment, he'll have a case of beer waiting for him.