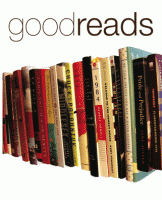 Looking back, I read a lot of books this year ("Looks like we got ourselves a reader."  Bill Hicks -rest in peace.)  It was difficult to decide which books to include in this year's review.  So I added a list of honorable mentions at the end of the article.  I would like to encourage all my fellow book readers to join
goodreads.com
and add me as a friend.  For those unfamiliar with goodreads.com, I have included a link to a previous article I wrote about the website.
In Watermelon Sugar, Richard Brautigan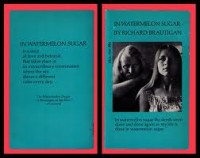 "In Watermelon Sugar" is a surrealistic story of a post apocalyptic commune.  At its heart, it is a love triangle.  But the world created by the writer's imagination would not let me put the book down.  The sun is different colors on different days, rivers run through living rooms, everything is made from watermelon sugar, tigers help children with math as they eat the child's parents, the dead are buried in glass coffins at the bottom of a river which is lined with stone statutes of vegetables.  Some call it a LSD inspired dream, I call it one the most interesting story's I have ever read.
The Narcissism Epidemic, Jeane Twenge and W. Keith Campbell
My good friends Shana and Terry turned me on to this very interesting and revealing book.  From politics to plastic surgery to preaching prosperity gospel, we are obsessed with ourselves. This overinflated sense of self has consequences.  It effects everything from personal relationships to the world economy.  It  makes people depressed, lonely, and buried under piles of debt.  The authors have done their homework; the book is well researched piece of academia, but written for the nonacademic reader.
Reader beware – once your eyes have been open to the depth of narcissism in this country, you can't ignore it.  I see it  almost daily, whether is a toddler's shirt that reads "I'm a Princess" or song lyrics "I've got style/miles and  miles/So much style its wastin'."  This book is available at the Clarksville/Montgomery County Public Library (616.8585 Twe.)
The Devil in the White City, Erick Larson

Erik Larson writes of the incredible events of the 1893 Chicago World's Fair with such drama that readers may find themselves asking  if it is fiction or non-fiction.  As the saying goes, "truth is stranger than fiction."  Larson tells the stories of two men: Daniel H. Burnham, the architect for the fair, and H.H. Holmes, the nation's first serial killer.
Burnham had very little time to build the "White City," the center of the fair.  Bad land, politics, death, time and money pressures are the constant backdrop of adversity to him working tirelessly in this monumental task.  At the same time, America was quietly being exposed to its first serial killer.  The sadistic, cunning, psychopath, H.H. Holmes, was enticing young woman in town for the fair to stay at his 'hotel.' Numerous women vanished.  H.H. Holmes tortured young women in a homemade gas chamber and crematorium.  He cut up children and placed them in stoves.  He killed business owners, and then told patrons he purchased the business, and the previous owners just retired and left town.  With his charismatic personality, he charmed, scammed, tortured, and killed more people than we may ever know.   This book is available at the Clarksville/Montgomery County Library (364.1523 Lar.)  There is also a History channel documentary on H.H. Holmes that is available on the Netflix website.
Jack Hinson's One Man War, Tom McKinney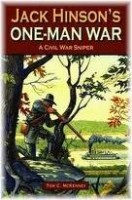 My buddy John suggested this read, about a Confederate sniper, a civil war legend – Jack Hinson.  After his sons were  killed by a Union officer and the family house burned to the ground by the Union army, Hinson had a special long rifle made and headed to the woods at Land betwixt the Rivers.  His stomping grounds is now part of the Land Between the Lakes recreational area between Dover, TN and Grand Rivers, KY.
He killed numerous Union officers, ambushed from high on a cliff as they floated down the Tennessee River on their supply boats.  His personal story exemplifies the war  that pitted "brother against brother."  Heart wrenching and very well researched, this book is held in high esteem by local historians and civil war buffs.  This book is available at the Clarksville/Montgomery County Library (976.835 McK.)
In case you are wondering, the previously mentioned song lyrics are from Pavement's song "Frontwards."
This Years' Honorable Mentions
Dunbar Cave:  The Showplace of the South by Larry Mathews (976.845 MAT)
The Moonshine Wars, Elmore Leonard (LP F Leo, and on cd)
The Complete Book of Canoeing, Herbert L. Gordon (797.122 GOR)
Land Between the Lakes Handbook, John Molloy
The Job: Interviews with William S. Burroughs, William S. Burroughs
Columbine, Dave Cullen
Links