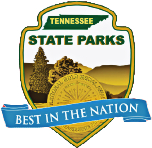 Pickwick Dam, TN – Pickwick Landing State Park will kick off the holidays with its 6th Annual Christmas in the Park festival December 10th-11th.
Enjoy Pickwick Landing's Festival of Lights via trolley or a horse-drawn carriage ride through the park, viewing the beautiful luminaries and lighted displays. In addition, more than 50 local retailers and crafters will be on hand, displaying and offering unique items at the park's Holiday Mart. The Holiday Mart times are Friday from noon until 9:00pm and Saturday beginning at 10:00am until 9:00pm. Luminary displays and rides through the park will be held from 6:00pm to 9:00pm both nights.
Little ones also will enjoy a special visit from Santa and his elves – complete with a holiday train ride, bedtime stories by the fire each evening, and a special breakfast with Santa planned for Saturday morning. Santa Claus and his elves will arrive in the park's inn each night at 6:00pm, and bedtime stories will begin at 8:00pm. Saturday's breakfast with Santa will begin at 7:00am until 10:00am.
"This is a great two-day holiday event and there's something for everyone," said Guy Garner, park manager for Pickwick Landing. "We encourage everyone to join us at Pickwick Landing this weekend and catch the spirit of the season."
In conjunction with this holiday event, Pickwick Landing is offering an $80.00 package for two, including one night's lodging (no charge for children under age 16), breakfast for two in the dining room and a special holiday treat basket. Reservations are required and rooms are based on availability (other restrictions may apply).
Pickwick Landing State Park is located just south of Pickwick Dam and 12 miles south of Savannah, Tennessee. The lake and river offer excellent fishing, boating, swimming and a marina.  Accommodations in the park include a modern inn and restaurant, cabins and camping. The park is made up of 1,400 acres of forested hills and hollows, with a 2.8-mile trail to explore and enjoy the wildlife and plant life around the lake. Picnicking, swimming, golfing and play fields are just a few of the amenities.
For more information about Pickwick Landing State Park's 6th Annual Christmas in the Park or to make reservations, please call 1-800-250-8615.  Additional information about the park can also be found on the park's Web site at www.tnstateparks.com/PickwickLanding.