Tennessee Titans (6-9) at Indianapolis Colts (9-6)
Sunday, January 2nd, 2011 • 3:15pm CST • Lucas Oil Stadium • Indianapolis, IN • TV: CBS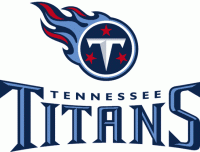 Nashville, TN – The Tennessee Titans (6-9) conclude their 2010 season this week, as they travel to Indianapolis to face the division-rival Colts (9-6). Kickoff at Lucas Oil Stadium (capacity 63,000) is scheduled for 3:15pm CST on Sunday, January 2nd.
The time was changed from its originally scheduled start of noon CST.
The Broadcast
This week's game will be televised regionally on CBS, including Nashville affiliate WTVF NewsChannel 5. Jim Nantz will handle play-by-play duties, while Phil Simms will provide analysis.
The Titans Radio Network, including Nashville flagship 104.5 The Zone, will broadcast the game across the Mid-South with the "Voice of the Titans" Mike Keith, analyst Frank Wycheck, sideline reporter Cody Allison and gameday host Larry Stone.
Additionally, Sports USA Radio Network will carry the national radio broadcast. Tom McCarthy (play-by-play), Ross Tucker (analyst) and Tony Graziani (sidelines) will provide the call.
The game can be heard locally on 1400 AM, WJZM.
Last Week's Game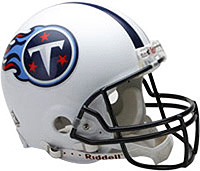 The Titans will attempt to finish the regular season on a winning note after a midseason downturn marred a once-promising campaign. They suffered their seventh loss in their last eight games last week at Kansas City.
The Chiefs opened the game with 24 unanswered points and held on for a 34-14 victory. The Titans were unable to overcome two turnovers and 458 total yards by a potent Chiefs offense, led by Matt Cassel's 314 yards and three touchdowns.
Despite the loss, Titans quarterback Kerry Collins achieved a pair of significant milestones. On a 53-yard touchdown pass to wide receiver Kenny Britt, Collins became the 12th player in NFL history to reach the career 40,000-yard passing mark. Later, he passed Joe Montana (3,409 career completions) for ninth place on the NFL's all-time pass completions list.
After his team fell behind early in the game, Titans running back Chris Johnson was limited to 58 yards on 14 carries. Nevertheless, with one week remaining on the schedule, Johnson is in third place on the NFL's rushing list with 1,325 yards — 111 yards off the pace of Houston's league leading Arian Foster (1,436).
Other Titans at or near the top of NFL leaderboards include defensive end Jason Babin, who is tied for second in the league with 12.5 sacks; Britt, in seventh place with an 18.6-yard receiving average; Marc Mariani, ranked third with 1,411 kickoff return yards and ranked second with a 12.9- yard punt return average; and kicker Rob Bironas, whose 95.7 percent accuracy on field goals leads the league.
Colts Playing For Division Title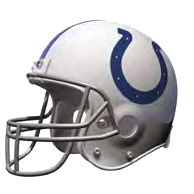 While the Titans have been eliminated from playoff contention, the Colts enter the final week of the regular season in first place in the AFC South. With either a Colts win (or tie) or a Jacksonville Jaguars loss (or tie), the Colts will capture their seventh division title since realignment in 2002. The Colts or Titans have won every AFC South Championship in that timespan.
Last week, the Colts traveled to Oakland and defeated the Raiders 31-26. Led by running back Dominic Rhodes' 98 rushing yards, the Colts totaled 191 yards on the ground. Quarterback Peyton Manning passed for 179 yards and three touchdowns in the victory.
Manning, in his 13th season out of the University of Tennessee, leads the NFL with 4,436 passing yards, and he is tied for second place in the NFL with 31 touchdown passes. His primary target, wide receiver Reggie Wayne, sits in second place in the league in both catches (102) and receiving yards (1,287).
Titans-Colts Series At A Glance
Overall series (regular & postseason): Colts lead series 19-13
Regular Season Series: Colts lead series 19-12
Postseason Series: Titans lead series 1-0
Current streak: Four wins by Colts
Titans at home vs. Colts: 6-8
Titans on the road vs. Colts: 7-11
Last Time at LP Field: Colts 31 at Titans 17 (12/9/10)
Last Time at Lucas Oil Stadium: Titans 17 at Colts 27 (12/6/09)
First Time: Baltimore Colts 24 at Oilers 20 (10/11/70)
Jeff Fisher's Record vs. Colts: 6-12 (including 1-0 postseason)
Jim Caldwell's Record vs. Titans: 3-0
Jeff Fisher's Record vs. Jim Caldwell: 0-3
What To Look For This Week
Jeff Fisher (272 career games) will pass former Redskins head coach Joe Gibbs for seventh place on the NFL's all-time list of games by a head coach with one team.
DE Jason Babin (12.5 sacks in 2010) needs a half sack to record the most sacks in a season by a Titans player since Jevon Kearse's 14.5 in 1999.
K Rob Bironas can extend his streak of 18 consecutive field goals without a miss. The streak currently is tied for fourth place in franchise history (Del Greco, 1995-96), two behind the record shared by Bironas (20 in 2007-08) and Al Del Greco (20 in 1998-99). One field goal without a miss this week would equal Bironas' own 19-kick streak in 2007, which ranks third in team annals.
QB Kerry Collins (40,141 career passing yards) needs 99 passing yards to pass former Colts quarterback Johnny Unitas (40,239) for 11th place on the NFL's all-time passing yards list.
WR Justin Gage (2,958 career receiving yards) needs needs 42 receiving yards to reach 3,000 career receiving yards.
RB Chris Johnson will attempt to record the 25th 100-yard rushing game of his career and his ninth of 2010.
RB Chris Johnson (1,325 rushing yards) can vault from ninth to fifth place on the team's single-season rushing record list with 126 rushing yards this week.
KR Marc Mariani (1,733 combined kickoff and punt return yards) needs 62 combined kickoff and punt return yards to break Derrick Mason's franchise record, set in 2000, of 1,794 combined punt and kickoff return yards in a single season. With 109 yards, Mariani would move into the Top 20 in NFL history.
With one interception, CB Alterraun Verner (three interceptions in 2010) would become the seventh rookie in franchise history to record four or more interceptions in a season.
Titans-Colts Series History
This week the Titans are attempting to end a four-game losing streak to the Indianapolis Colts. From 2006 to 2008, the Titans went on a run of three wins in four contests against the Colts, but starting with the 2008 regular season finale, the Colts have taken each game. In 32 all-time meetings, the Colts lead the series 19-13.
This is the second Titans-Colts matchup in four weeks. On December 9th, the Titans hosted the Colts in a Thursday night game. The Colts jumped out to a 21-0 lead early in the contest and suppressed the Titans' comeback efforts enough to prevail 30-28. Peyton Manning passed for 319 yards for the Colts in the victory.
The last time the Titans traveled to Indianapolis was December 6th, 2009. The Titans carried a five-game winning streak into the game, but they were unable to overcome 270 passing yards by Manning and two rushing touchdowns by Joselph Addai. The Colts prevailed 27-17.
In 2002, the first year the Titans and Colts met as opponents in the newly-formed AFC South, the Titans won both games on their way to claiming the first AFC South title. The Colts then won seven consecutive meetings, taking both games in the 2003, 2004 and 2005 seasons and the first meeting in 2006. Indianapolis claimed the division crown every year from 2003-06, until the Titans re-acquired it in 2008.
The Titans and Colts have met only once in the postseason. The Titans won by a final score of 19-16 in a Divisional Playoff game against the Colts on January 16th, 1999. Eddie George rushed for 162 yards, including a 68-yard touchdown run to help lead Tennessee during its run to Super Bowl XXXIV.
The teams first clashed in 1970 following the AFL-NFL merger. The then-Baltimore Colts defeated the then-Houston Oilers 24-20 during the Colts' run to a Super Bowl V Championship.
Titans-Colts: The Last Meeting
Indianapolis Colts 30 at Tennessee Titans 28
Thursday, Dec. 9th, 2010
LP Field, Nashville, Tennessee
At LP Field in Week 14, the Titans' rally from a 21-0 deficit fell short, and ultimately they lost to the Indianapolis Colts by a final score of 30-28, marking their sixth consecutive defeat.
Colts quarterback Peyton Manning completed 25 of 35 passes for 319 yards, two touchdowns and no interceptions (118.6). He completed three passes of 43 yards or longer, including two to Reggie Wayne and one to Pierre Garcon. Wayne recorded a game-high 106 yards on four receptions. The Colts also committed to their rushing game, as running backs Javarris James and Donald Brown combined for 87 yards and one touchdown on 32 carries.
For the Titans, who scored touchdowns on four of their final six drives, quarterback Kerry Collins completed 28 of 39 passes for 244 yards, three touchdowns and no interceptions (113.6). Running back Chris Johnson accumulated 179 total yards, including 111 on the ground and 68 as a receiver. However, it was not enough to overcome a few costly mistakes and Manning's strong performance.
The Colts jumped out early, driving 68 yards on 11 plays on their second offensive series. A pass interference penalty on the Titans turned a third-and-goal from the eight-yard line to a first-and-goal at the one. Three plays later, James rushed for a one-yard touchdown.
In the second quarter, Colts defensive end Dwight Freeney forced a fumble after a Kenny Britt reception, and the ball was recovered by linebacker Tyjuan Hagler. Then, Manning hooked up with Wayne for a 50-yard gain, leading to a touchdown pass to Garcon.
Later in the second quarter, a snap by Ken Amato sailed over punter Brett Kern's head, and the Colts' Taj Smith recovered at the Tennessee 19-yard line. Manning immediately capitalized with a 19-yard strike to Garcon.
After a 32-yard kickoff return by Marc Mariani and a facemask penalty on the Colts, the Titans took possession at their own 45 in the second quarter. A 21-yard reception by Nate Washington and 25-yard catch-and-run by Johnson led to Johnson's one-yard score.
The Titans further cut into the lead early in the third quarter on a drive that was keyed by an 18-yard reception by Kenny Britt on third-and-seven. Collins hit tight end Craig Stevens for a seven-yard touchdown pass to make the score 21-14.
The Colts responded with field goals by Adam Vinatieri in three of their four drives of the second half. On their initial series in the third quarter, Wayne's 46-yard reception in the third quarter set up a 21-yard field goal. Their next series lasted 16 plays and nearly eight minutes, concluded by Vinatieri's 28-yarder.
Trailing 27-14 with less than 13 minutes remaining, the Titans began a 66-yard march to cut the Colts' lead to 27-21. Johnson's 37-yard run put him over 100 for the game and set up a four-yard touchdown pass from Collins to tight end Bo Scaife.
The Titans defense forced a three-and-out on the ensuing Colts possession, but the Colts responded in kind, and with 4:14 remaining the Titans elected to punt on fourth-and one from their own 34. Garcon then broke a tackle to produce a 43-yard reception, leading to a 47-yard field goal that put the Colts up 30-21 with 2:55 on the clock.
Scaife's second touchdown of the game, a two-yard reception from Collins, came as time expired, leaving the Titans two points short.