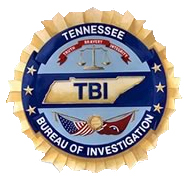 Nashville, TN – The Tennessee Bureau of Investigation today arrested a Middle Tennessee man for killing his wife after her body was found decomposing in the woods off of highway 452 in Wilson County on August 20th, 2009.
Timothy Michael Hicks, 44, was indicted by the Wilson County Grand Jury for first degree murder and for the assisted suicide of his wife, 38-year-old Carla Forbes-Hicks.
Case Information
Hicks was originally arrested by the Rutherford County Sheriff's Office for abuse of a corpse six days after her body was discovered and released on a $100,000 bond. Through the course of the investigation, it was revealed that Carla Hicks died of an overdose of pills her husband gave her and when she died, he dumped her body.
TBI arrested Hicks today when he reported to his probation officer and booked into the Rutherford County Jail.
The TBI worked the case with the Rutherford County Sheriff's Office.
Sections
News
Topics
Carla Forbes-Hicks, Murder, Rutherford County, Rutherford County Grand Jury, Rutherford County Jail, Rutherford County Sheriff's Office, TBI, Tennessee Bureau of Investigation, Timothy Michael Hicks