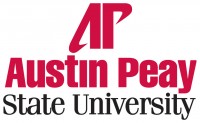 Clarksville, TN – Students interested in studying abroad while attending Austin Peay State University now have more opportunities than ever before. That's because APSU was recently accepted as a member institution of the International Student Exchange Program.
The ISEP is a network of more than 300 colleges and universities across the globe that cooperates to provide affordable access to international education. Membership in this program will allow APSU students to study abroad in various academic disciplines for a full semester or a year in 43 countries worldwide.
"The International Student Exchange Program significantly increases the number of exchange opportunities in multiple academic areas for APSU students interested in studying abroad," Tina Rousselot de Saint Céran, coordinator of international education at APSU, said. "Membership in ISEP will also increase the number of international students studying at APSU on exchange, thereby creating a more culturally diverse classroom and campus environment at APSU."
Austin Peay's international education offerings also gained another boost this year when the University added its newest faculty-led program focusing on the arts in Italy. 
"This program will allow students to experience the culture of Italy and its vast and deep roots in art in general and ceramics in particular," Ken Shipley, the trip's faculty adviser and APSU associate professor of art, said. "This is a studio course in ceramics, which will begin in Rome and follow with the bulk of the term in residence at La Meridiana International School of Ceramic Art in Tuscany."
The three credit-hour course will be conducted this May.
For more information on all of APSU's international education offerings, contact Rousselot de Saint Céran at 931-221-6851 or .