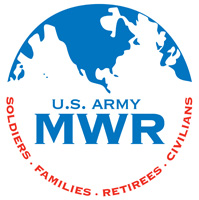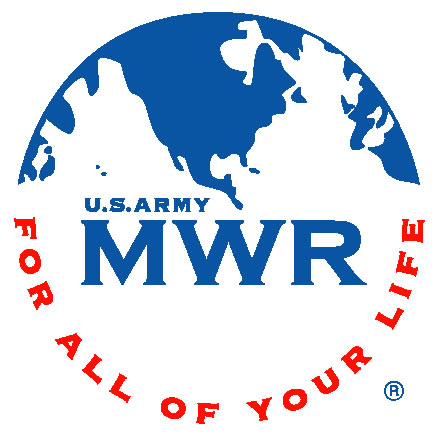 Fort Campbell, KY – Join Outdoor Recreation (ODR) for a Kid's Spring Fling Fishing day April 2nd from 10:00am to 1:00pm. We will meet at the Children's Fishing Pond, located near Lake Taal and the ODR Skeet Range. All kids must be accompanied by an adult 18 and older. All children 15 and under do NOT need to have a fishing permit. Any person who wishes to fish with their child and is over the age of 15 MUST obtain a fishing permit from ODR prior to this trip.
All bait and fishing equipment provided on a first come first serve basis. Feel free to bring your own gear. Cost is $5.00 per person and pre-registration is not required, but strongly encouraged. 
Learn the basics of climbing with Climbing 101 on April 5th from 4:00pm to 6:00pm. This clinic will cover the basics of rock climbing such as belay technique, equipment use, proper climbing technique, and will prepare you with the basic knowledge to venture into the high adrenaline based sport of rock climbing. Meet at Challenge Course Complex. The fee for the Climbing 101 clinic is $15.00 and participants must be at least 16 years of age. Preregistration required by 12:00pm on April 5th.   
The first Women in the Wilderness clinic in April is an introduction to kayaking. Learn the basics of kayaking and paddle in the direction of developing a new skill. Clinic takes place on April 5th from 10:00am, and April 7th from 5:30pm to 7:30pm. Cost is $7.00 per person.        
Spring is in full swing! Come check out the Greenway, located right here in Clarksville, TN. The Greenway is a paved, stroller friendly trail, offering miles of walking. We will have staff on hand to explain the unique trees, flowers, and animals we may find during the spring season. This is a kid friendly trip, so feel free to bring the little ones. If
you plan to drive with us, please bring a car seat for the child. Cost is $2.00 per person, including children who wish to travel with us to the Greenway. We will have water and snacks available. Bring a friend, or meet a new one while enjoying one of the best seasons to be outside on April 9th from 12:00pm to 3:00pm. Pre-registration required by 4:00pm on April 8th.
Calling all mountain bikers! Join Outdoor Recreation for a trail ride through the trails located around Outdoor Recreation on April 11th at 3:30pm. This is a great way to meet people who share the love for mountain biking. If you do not have a bike but are interested in participating the fee is $5.00 per person. However bring your own bike and the Mountain Bike Meet-up is free. Everyone age 14 and up is welcome. Pre-registration is not required, but strongly encouraged for anyone needing a bike. Please pre-register by 3:30pm on April 11th.  Don't rock the boat, instead get introduced to canoeing with Women in the Wilderness Introduction to Canoeing on April 12th from 10:00am to 12:00pm, and April 14th from 5:30pm to 7:30pm. Cost of clinic is $7.00 per person and pre-registration is required by close of business the day prior to trip departure.
Dog lovers unite! Whether your pooch is big or small, they will love spending quality time with their owners and making new puppy pals. We will be hiking the trails located around Outdoor Recreation on April 16th at 11:00am. For the safety of everyone, dogs must remain on leashes and under control at all times while on this hike. Meet at Outdoor Recreation to depart.
Women in the Wilderness program will get to put their newly acquired kayak or canoe skills to use on the overnight trip to Land Between the Lakes (LBL). The overnight trip taking place on April 16th and 17th is a great way to also learn new skills, socialize, and have fun while enjoying the beauty of nature. Trip includes all water gear, food, instruction, and transportation. Tents and sleeping bags not provided. A pre-trip meeting is scheduled for April 14th at 5:00pm. Cost is $40.00 per person.
Join Outdoor Recreation in their Family Floats Canoe Trip. Trip covers a 4 mile stretch of the Cumberland River. Transportation and equipment provided. Meet at ODR for trip departure on April 27th from 4:00pm to 7:00pm. Pre-registration required by 2:00pm day of trip and cost $5.00 per person.
Mark your calendars and save the date for April 30th when the Challenge Course Complex will be opening its gates for all to enjoy a fun day under the sun in the Challenge Course Complex Open House from 2:00pm to 5:00pm. Cost is $5.00 per person.
Outdoor Recreation also does customized private trips for units or Family Readiness Groups (FRGs). Trip registration can be done in person or over the phone, seven days a week, between the hours of 7:30am and 4:30pm. Locations and times of trips are subject to change due to weather conditions. Please dress appropriately for each event. Cancellations initiated by the participant 48 hours in advance of the trip are entitled to a full refund. However, refunds for cancellations made within 48 hours of the trip will be determined by management.
Outdoor Recreation reserves the right to postpone, alter, or cancel any trip. For additional information or to pre-register for any of the MWR Outdoor Recreation March events, please call 270-798-2175, or 270-412-7854. Check out our website at www.fortcampbellmwr.com to view the Fort Campbell Outdoor Recreation Adventure Calendar of Events.
You can also become a fan and follow what is happening with Fort Campbell MWR on Facebook!