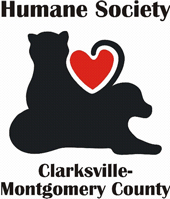 Clarksville, TN – The 5th Annual Doggiepalooza is Saturday, May 7th from 1:00pm to 4:00pm. This free event will take place at the Heritage Park Bark Park.
The Humane Society of Clarksville Montgomery County is soliciting for a few more drinks and goodies to resell at their upcoming Doggiepalooza participation.
Please consider donating the following:
Pre-packaged snacks (i.e. cookies, crackers, candy, fruit snacks, etc.)
Bottled Water
Sodas
Juices (Juicy Juice, Capri Sun, etc.)
Items can be dropped off during office hours this evening between 4:30pm-7:30pm, Friday between 9am-2pm or Saturday morning between 9:00am-11:00am. The Humane Society is located at 940 Tennessee Avenue (blue building behind Arby's on Riverside Drive.) Or, if you plan to attend the Doggiepalooza event, you may drop off items at their tent beginning at 12:30pm.