Clarksville, TN – Yesterday was Cinco De Mayo, a Mexican holiday that has been widely adopted by people in the United States. The holiday marks the 1862 battle of Puebla, during which Mexican troops defeated the French army in an underdog victory that is now regarded as a symbol of national unity.
At Mexican restaurants across Clarksville yesterday evening the celebrations was going full blast. "For Americans it is kinda like Cinco De Drinko. For them it has become a time that they can celebrate, and experience Mexican culture. first hand" said Verna Meza the owner of Torero's Fine Mexican Food.
Ismael Onate the owner of El Toro De Don Jose Mexican Restaurant, had a similar point of view, "We do more business on Cinco De Mayo than any other time of the year. Mexican culture has become so intertwined with American Culture, that Americans should feel comfortable enjoying all that Hispanic culture has to offer all year long."
"If the Mexicans lost that battle, they may have ended up speaking French," said Don Pancho the owner of the Don Pancho Mexican Restaurant. It's a good celebration with music and dancing. Everyone is like one big family.
For Juanita Jones how founded the "Little Mexico and Latin Folklore" group it was a very busy night. Her group has 23 dancers and they were busy dancing at the various celebrations around town. For her Cinco De Mayo is "A time to celebrate and for everyone  to renew connections to their Hispanic heritage."
Celebrate around town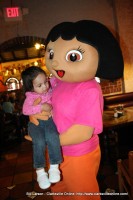 Cinco De Mayo specials continue around town for the next few days.
Don Pancho's on Madison Street will be offering buy 2 get 1 free on all drinks from May 2nd-8th.
Torero's Fine Mexican Foods on Lowes Drive is continuing the celebration all weekend long, you can find specials on drinks with happy hour prices all day. 12oz Margaritas for 2$, 21oz Margaritas for $5, and $8 pitchers. Shots of the House Tequlia for just 3$.
At El Toro De Don Jose Mexican Restaurant on Fort Campbell BLVD, the majority of the party was last night,  but they plan on offering a Mothers Day special for moms only, 50% off their meal, but the cost of drinks are not included in that offer.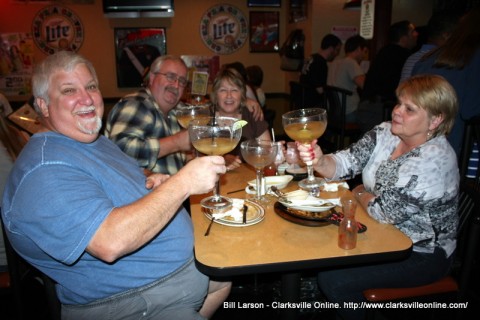 Photo Gallery