Clarksville, TN – There was an overnight shooting which left one man dead and another in the hospital in critical condition. On June 19th around 2:33am Clarksville Police Officers were in the area of University Landing Apartments, 101 University Avenue when shots were heard. They located two victims in the parking lot of the apartments that had sustained gunshot wounds.
Officers quickly located a man, Phtra Oum, in the area that had what appeared to be blood on his face, clothes, and shoes. A witness at the scene identified Oum as the person who shot the victims.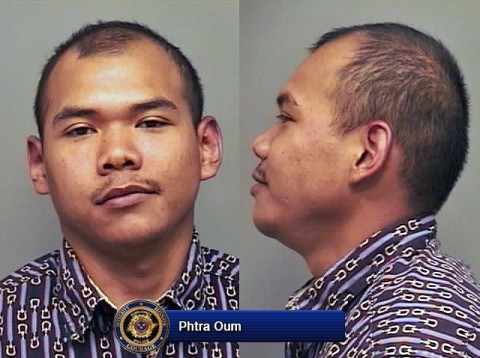 The two victims were transported to Gateway Medical Center. One of the men, Victor Moulden Jr, 20, of Clarksville, TN died due to his injuries. The other man, 21, of Oak Grove, KY was transported by ambulance to another hospital, underwent surgery and is in critical condition.
As of now, Police have not been able to determine the reason behind the shooting or whether there was a relationship between the suspect or victims. A gun was recovered at scene and the investigation continues.
Phtra Oum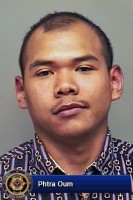 Name: Phtra Oum (A/M)
DOB: 1/30/90
Given Address: 6762 Screaming Eagle Blvd, Fort Campbell, KY
Arresting Officer: Tim Anderson
Charged With: Criminal Homicide and Criminal Attempted Homicide
Booked Into: Montgomery County jail
Bond: No Bond Set at this Time
The other victim´s name will be released after next of kin is notified.
The lead investigator is Detective Tim Anderson. Anyone with info is asked to call the Tipsline 931-645-8477.
Photos