Clarksville, TN – The weekly Clarksville Parks and Recreation Department Recreation Report provides Clarksvillians with a glimpse at the activities and events that are available from the Parks and Recreation Department for them to enjoy together as a family.
This weeks highlights include:
Collin Raye to Headline Riverfest 2011
Movies in the Park
Cooking with the Mayor
Toddlers in Action
Archery is Back!
Fishing Tournaments Return to Riverfest
Collin Raye to Headline Riverfest 2011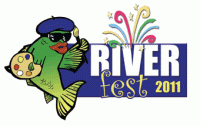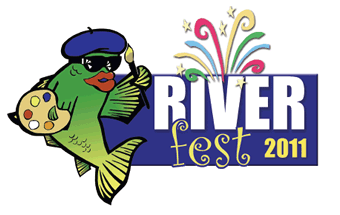 Join us for The City of Clarksville's 24th Annual Riverfest Celebration September 9th and 10th! This two-day music and art festival takes place along the Cumberland River at McGregor Park. This FREE event features delicious food, activities for kids of all ages and multiple stages of live entertainment, which includes country music singer, Collin Raye! Don't miss the festival's other fun activities, such as the Riverfest Regatta, Lighted Boat Parade, Cornhole Tournament and much more!
For a complete list of Riverfest activities and other information, please visit www.clarksvilleriverfest.com or become our friend on Facebook by searching, "Clarksville Parks & Recreation".
Movies in the Park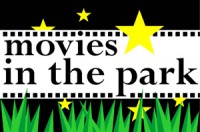 Join us for the next Movies in the Park event, featuring the hit movie, "The Sandlot," on Friday, August 26th, at Heritage Park Soccer Fields. All movies start at dusk, and pre-show activities begin an hour prior.
Admission is free.
Cooking with the Mayor
Mark your calendars! The next Mayor's Fitness Council event will be Cooking with the Mayor at 9:00am August 27th at the Clarksville Downtown Market on Public Square.
Visit the Clarksville Mayor's Fitness Council Facebook page today to find out more details!
Toddlers in Action
Get ready for your toddler to have tons of fun in a Toddlers in Action class at the Kleeman Community Center. The class is held at 10:00am each Thursday, beginning September 1st.
Register now for the eight-week session by visiting http://recprocityofclarksville.com. Toddlers in Action is open to all children ages 2 to 4 years and consist of fun activities that stimulate learning while encouraging positive and interaction with other toddlers.
Classes are $2.00 per class, and a community center ID card is required.
Archery is back!

Burt-Cobb Community Center will begin offering two archery classes for youth grades 4-12. A beginner class will be held from 4:00pm to 5:00pm and an advanced class will be from 5:00pm to 6:00pm on Thursday evenings. The four-week session begins September 8th and cost $10.00 per student.
If you can't make it to this session, Kleeman Community Center will offer the two classes October 3rd through October 31st.
Fishing Tournaments Return to Riverfest
Both the Shooting for Big Cats and Big Bass Fishing Tournaments will return for their second year at this year's Riverfest celebration to benefit the Tennessee Wildlife Resources Foundation.
The Big Cats tournament will be Friday, September 9th, with registration beginning at 6:30pm. Blast off will be at 8:00pm, and weigh-in is scheduled for 7:00am, Saturday, September 10th. The Big Bass tournament will be Saturday, September 10th, beginning with registration at 4:30am. Blast off will be at 6:00am with the weigh-in scheduled for 2:00pm.
Register for the tournaments by September 7th and pay an entry fee of only $100.00 per boat (2 people). If received after September 7th, entry fee is $110.00. Official rules and entry forms are available online at www.clarksvilleriverfest.com or at the Parks and Recreation Main Office located at 102 Public Square.