School plans expansion to former Saturn dealership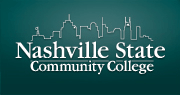 Clarksville, TN – Members of the Montgomery County delegation and area education leaders announced plans Wednesday for a Nashville State Community College satellite campus in Clarksville.
"One of the best ways we can increase job opportunities in our community is through increased access to higher education," said State Representative Joe Pitts. "Nashville State will add another lane to the higher education bridge in Clarksville and Montgomery County."
On Monday, the Executive Subcommittee of the State Building Commission approved the first step for Nashville State to obtain the former Saturn dealership on Wilma Rudolph Boulevard, which occupies nearly 18 acres in North Clarksville. State and local officials have been working for years on a deal to bring Nashville State to the city.
"We often hear about folks in Washington who refuse to work together. This project shows the kind of cooperation we have among all of our area leaders when it comes to education and job growth," said State Senator Tim Barnes.
A designer for the campus is scheduled to be selected by October, and Nashville State President George Van Allen expects the school to start accepting applications a year from now. Van Allen expects the school to hold at least 3,000 students comfortably, depending on the programs offered.
"We have been looking at a satellite campus for Clarksville since the mid-90s, when the Chamber of Commerce told us that a community college was at the top of their wish list," Van Allen said. "Today, we're closer to making that wish come true."
The announcement is the latest step in a renewed focus on higher education in Montgomery County, where the Tennessee Technology Center is scheduled to undergo a $16 million, 65,000-square-foot expansion this fall. Students with one year of classes at the TTC in Clarksville will be able to convert them into 30 hours of work toward an associate's degree at Nashville State.
"Growing our relationship with Nashville State will ensure that more Clarksville-area students have the opportunity to get a good education and an even better job," said Mark Powers, director of TTC campuses in Clarksville and Dickson.
Austin Peay State University will also accept students from the Nashville State campus as they work toward four-year degrees, a goal APSU President Timothy Hall has held since taking the helm in 2007.
"We have grown tremendously over the last decade at Austin Peay, and we only expect to increase enrollment as more employers require a college degree," Hall said. "Having Nashville State as a partner in this growth is a tremendous asset to Austin Peay and all of Clarksville."
The expansion of higher education opportunities in Clarksville will help fulfill goals set forth in the Complete College Tennessee Act of 2010, which passed in a bipartisan fashion in the state legislature last year. The law calls for greater cooperation among campuses across the state in order to create more college graduates and grow the state's educated workforce.
"If we're going to continue to make Tennessee a place for employers to relocate and current businesses to grow, we have to show our commitment to educating our workforce," said Rep. Curtis Johnson. "Today, we're making good on that commitment."