APSU Sports: Women's Cross Country

Nashville, TN – Sophomore Xiamar Richards finished 28th in the women's three-kilometer race and Austin Peay State University women's cross country team finished seventh at the Belmont Opener, Friday night, at Percy Warner Park.
Vanderbilt, which entered the meet ranked third in the South Region by the United States Track & Field and Cross Country Coaches Association, won the women's event with five runners finishing among the top 10. Jordan White won the women's event with a time of 14:05.45.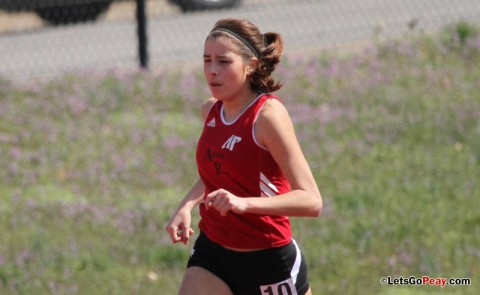 Richards completed the course in 15:17.66 to lead the Lady Govs effort. She was joined on the course by sophomore Chantelle Gray (64th, 16:59.47), sophomore Kendra Kirksey (65th, 17:04.74), sophomore Miranda Weed (66th, 17:07.16), senior Janelle Avery (69th, 17:16.45), junior Alyssa Molnar (76th, 19:25.69) and sophomore Kayla Satterly (78th, 20:50.96).
"I thought Xiamar ran a great race, she got out to a quick start and that was something we talked about at the start of the meet," said Lady Govs head coach Doug Molnar. "She was about a minute faster than what she ran a year ago. Unfortunately, the rest of the team wasn't able to get out to a fast enough start and we had too big a gap between our leader and the rest of the team. "
The Lady Govs return to action in one week at the Fleet Feet Sports/Earl Jacoby Memorial hosted by Alabama-Huntsville, next Saturday.