Written by Sgt. Richard Daniels Jr.
1st Brigade Combat Team, 101st Airborne Division (AA) Public Affairs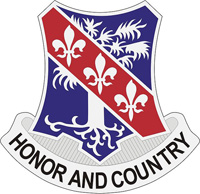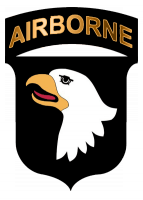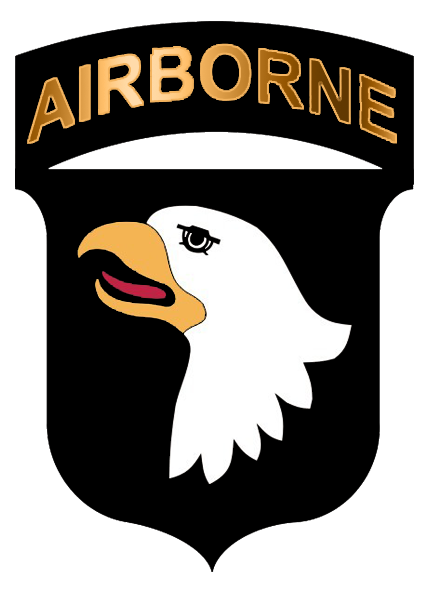 Fort Campbell, KY – Soldiers of the 101st Airborne Division gathered at the Fryar Stadium here December 3rd-6th to collect a special holiday gift donated by a charity.
Hundreds of soldiers around Fort Campbell including Spc. William Snyder from the 1st Brigade Combat Team received vouchers to pick up a free Christmas tree donated by Trees for Troops.
Snyder, a gunner with Headquarters and Headquarters Company, 1st Battalion, 327th Infantry Regiment, was one soldier who arrived at the stadium on Monday to pick up his tree.
"Who isn't excited to get a free tree? You don't have to pay for it," said an excited Snyder.
However, Snyder did not arrive alone. Anticipating that the tree might be bigger than what his vehicle could handle, he enlisted the help of a comrade who owned a truck.
"I came here to help a battle buddy get a free Christmas tree," said Spc. Joshua Hulburt, a mortarman with HHC, 1-327th Inf. Bn. "Its his first Christmas with his family finally, its my first Christmas with my family so it's an exciting time of the year," said Snyder. "I'm more than willing to help out."
Snyder was shocked when he received the voucher. His first-line supervisor presented him with it after determining he was deserving of it.
"I got handed a ticket and [they] said 'here is your free tree'," said Snyder.
For Snyder, not only was it convenient, but this eased much of his holiday burdens.
"This was nice," said Synder. "I really didn't have to go anywhere to pick it up. It was close so gas wasn't really a problem. I saved a lot of money on having to buy a tree. I saved time on having to look for a tree and everything too. More convenient and helped out a lot."
Now able to avoid a trip to find the perfect tree, Snyder was able to focus on what was more important in his life.
"They are all pretty excited about it," said Snyder referring to his wife and two kids. "They are all looking forward to decorating the tree… It will the first time our family has decorated a tree together so that's kind of nice."
With a smile on their faces, Halburt and Snyder loaded the tree in the back of the truck.
"Situations like this are good because it shows me that the military is willing to help out their own," said Hulburt. "It makes you appreciate that fact that you are appreciated. You see stuff downtown for 1,000 dollars off of a 70,000 dollar car and its just like everybody does that. There's no real appreciation there. Very rarely do you see something that says free and its absolutely free. Especially in military for people that just got back from a deployment.
"His first Christmas with his family finally; my first Christmas with my family finally, it's just an exciting time of the year," said Hulburt, who has a wife and daughter of his own. "I'm just glad I could help out."