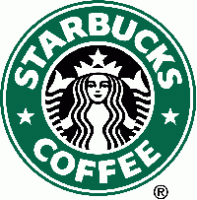 Clarksville, TN – Author Michael Freeland, author of "Blood River to Berlin" and "Time and The River", will sign his books this Saturday, December 17th, at 10:00am at the Starbucks on Madison Street in Clarksville TN.
Octogenarian Freeland is a member of the Greatest Generation. He served as a medic during World War II and wrote of his experiences in both books. "Time and The River" features photographs by his wife, Ellen.
Freeland has been featured in articles on www.clarksvilleonline.com on several occasions. His first hand descriptions of his growing up in rural Kentucky and being introduced to war through the injuries and casualties of American soldiers are unforgettable.
Following is a memorable quotation from his speech on the Fourth of July, "I've been to war, I've tasted my own fear, and I've revisited battlefields and cemeteries. I've followed the trail of too many white crosses and I know that freedom is like a fragile plant and like any living thing, it needs to be nourished to stay alive and I know unless we are careful, it can be forever lost."
Don't miss this free opportunity to meet one of our Veterans who served with the 82nd Airborne Division and who visited alongside his follow patriots the battlefields in France on the 50th anniversary of D-Day.
See you at Starbucks!
About Sue Freeman Culverhouse
Author of Tennessee Literary Luminaries: From Cormac McCarthy to Robert Penn Warren (The History Press, 2013) Sue Freeman Culverhouse has been a freelance writer for the past 36 years. Beginning in 1976, she published magazines articles in Americana, Historic Preservation, American Horticulturist, Flower and Garden, The Albemarle Magazine, and many others. Sue is the winner of two Virginia Press Awards in writing.

She moved to Springfield, Tennessee in 2003 with her sculptor husband, Bill a retired attorney. Sue has one daughter,  Susan Leigh Miller who teaches poetry and creative writing at Rutgers University.

Sue teaches music and writing at Watauga Elementary School in Ridgetop, Tennessee to approximately 500 students in kindergarten through fifth grade. She also publishes a literary magazine each year; all work in the magazine is written and illustrated by the students.

Sue writes "Uncommon Sense," a column in the Robertson County Times, which also appears on Clarksville Online. She is the author of "Seven keys to a sucessful life", which is  available on amazon.com and pubishamerica.com; this is a self-help book for all ages.

Web Site: http://culverhouseart.com/
Email:
Sections
Events
Topics
82nd Airborne Division, Army Medics, Blood River to Berlin, book signing, Clarksville TN, D-Day, Ellen Freeland, France, Greatest Generation, Madison Street, Memoir of Greatest Generation, Michael Freeland, Starbucks, Time and the River, Veterans, World War II, World War II veterans