Written by Sgt. Joe Padula
2nd Brigade Combat Team, 101st Airborne Division (Air Assault) PAO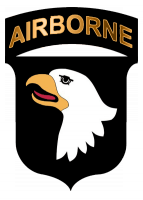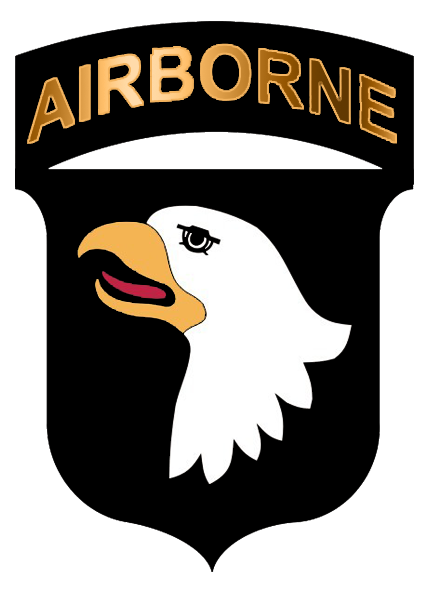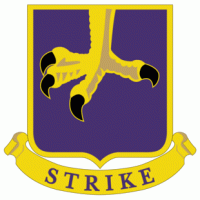 Fort Campbell, KY – Operation Enduring Freedom 10-11 ended for the men and women of 1st Battalion, 502nd Infantry Regiment, 2nd Brigade Combat Team, 101st Airborne Division (Air Assault) in May of 2011. During their yearlong deployment, the battalion known as First Strike, defeated an insurgency, established a secure Zharay district and reconnected the local Afghans back to its government; they accomplished what couldn't be done prior and returned home as heroes.
Since May, they have completed a full redeployment and began their reset phase of training. Soldiers moved to other units and bases, commanders handed over their reigns and First Strike reintegrated with a new look. Reset is over and now it is time to go back to the woods.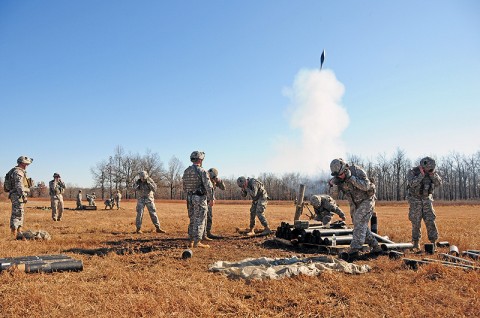 "The new Soldiers have come in and the units have finished reset; it's been five to six months since the units redeployed and had leave and now it's important to get back to the basics to establish the foundation," said Lt. Col. Joe Power, First Strike commander. "That's what Back to the Woods is, it's getting back to the basics. If you get your basics right, your basic Soldier discipline, fundamentals and standards at the lowest level, that will continually build success from the individual to the team, through the squad, platoon and then company."
The companies of First Strike recently prepared their units for future operations and got back to the Soldiering basics by deploying its Soldiers to the distant training areas of Fort Campbell's 'back 40' November 1st – December 14th. Effective team and squad level movements and live-fire exercises was the focus throughout the in-garrison deployment.
"We got out here bright and early, set up and focused on battle movements, specifically squad and team attack, reacting to contact, breaking contact and how to move through an objective as a unit," said Pfc. Robert Green, a new team leader in First Strike's Company C. "Our training here has been really important in making our team function well together, accomplish our mission and take care of business. Being out here has been good to us."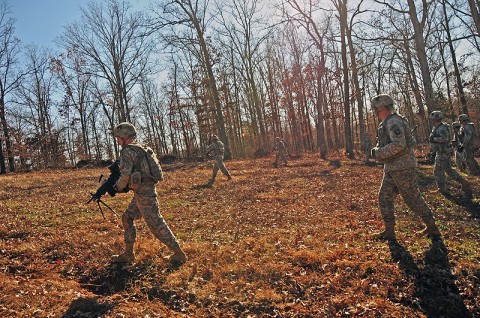 All units were involved in lengthy training to include the mortar teams and scouts of the battalion's Headquarters and Headquarters Company, to the Soldier chefs of Company E. The Soldiers conducted day-to-day missions that involved teams coordinating, communicating and moving together. The intent was to form cohesion between the small level units.
"The team training lanes to the team live fires and the squad lanes to the squad live fires, is getting the teams to work effectively together as squads, as whole units," said 1st Lt. Michael McConaghy, the new incoming executive officer for Company C. "Cohesion is so important; everybody needs know what there job is and what everybody else's job is and the only way to do that is by being out here and doing it."
The weather conditions in Fort Campbell for the last two months have been cold and wet. Below freezing temperatures mixed with heavy rain may have made the training more effective for the First Strike Soldiers.
"It takes a lot of heart and these guys have been 'driving-on' the whole time," said McConaghy, talking about the muddied Soldiers just walking in from a mission. "They're out there walking through creeks, toes frozen, but they push each other and that, no doubt, builds cohesion."
Each team and squad would begin their missions with a walk-through accompanied by their leaders. The units were taught the how and why things are done on the battlefield. The operations would then lead into live-fire action with live ammunition.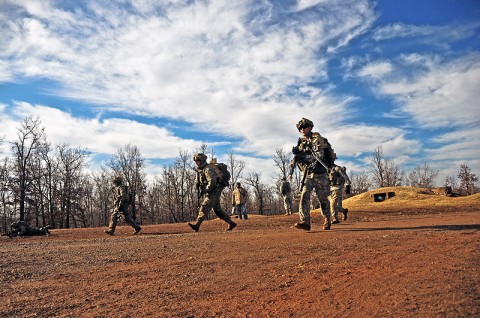 "Live-fire is one of the key components of this training out here," said Staff Sgt. Blaine Lashelle, a weapons squad leader with Company C and was training his teams during their live-fire missions. "Live-fire makes the guys pay attention to the training, they take all measures very seriously and it puts a realistic perspective on what's going on. The Soldiers can't learn it all if they're not shooting real bullets and throwing live-grenades."
Movement techniques, dismounted formations, team leaders controlling their fire teams, moving as a single unit and basic patrol base activities were some of the lessons and missions of performed by the Soldiers while out it the woods. Some of First Strike's new faces have never conducted such training with their teams.
"We have a new guy on our team and this was his first time maneuvering and firing live rounds with us. He did great, we did great," said Spc. Matthew Chaney, a rifleman with First Strike's Company D. "You got to build trust with your guys and that's what we did, not only built trust, but also confidence."
Going back to the woods of Fort Campbell provided the First Strike Soldiers a better understanding of their basic infantryman skills and allowed the Soldiers, who a year ago was operating in one of Afghanistan's most kinetic areas, to remove their rust.
"The battalion hasn't been out in the field since the deployment and going back to the woods is literally going back to the basics of patrol base activities, team and squad skill level training and they did great," said Power. "Their progression from day one to the finish was remarkable and they got better every time they went out there. I'm proud of them."