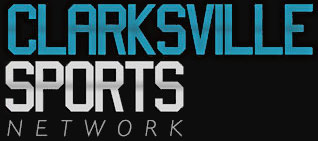 Clarksville, TN – Cidnie Sydney-Brewington has joined the Clarksville Sports Network as a photo-journalist, joining James D. Horne and Wade Neely. Sydney-Brewington will be responsible for capturing Clarksville's sporting events on camera.
"As a Clarksville native, I am excited to be a part of the Clarksville Sports Network, covering the Clarksville sports scene, having an opportunity for my camera and me to be more involved in that world," said Sydney-Brewington.
The Clarksville Sports Network is a new media venture created by Bonehead Promotions, whose media company includes WJZM 1400 AM, Clarksville Online and the soon to be launched, ClarksvilleSportsNetwork.com. It will provide the area's most extensive coverage of Clarksville area sports including radio play-by-play, a new talk show and a digital platform. James D. Horne and Wade Neely will be hosting a new show called, "From the Sideline", and Sydney-Brewington will be a contributor and photo editor for the website.
"I'm glad this opportunity came my way," said Sydney-Brewington.
Before joining the Clarksville Sports Network, Sydney-Brewington worked for a year as a News and Features writer and staff photographer at The All-State, the Austin Peay State University student newspaper.  She has also been a freelance photographer for the Leaf-Chronicle.
Sydney-Brewington starts her last semester of college at APSU in January, where she studies Print and Web Journalism and minors in Ceramics.
As a self-taught photographer, Sydney-Brewington has been shooting for as long as she can remember. She started out shooting nature and family get-togethers and did not start shooting sports until her younger siblings started playing.
"My family and I have pretty much lived at the court or field for the last seven years. I always had my camera with me and I just shot what I saw.  That's when I realized that I was pretty good at it," Sydney-Brewington said.  "After shooting the 2011 OVC Basketball Tournament, I realized I wanted to make a career out of shooting sports."
The Clarksville Sports Network was created by Bonecutter, President of Cumberland Radio Partners Inc., owner of WJZM,  along with their partnership with Clarksville Online, Clarksville's fastest growing news website.  As Clarksville's only news talk sports radio station, it was the perfect medium to integrate with a new website to feed the need for more local sports coverage in the Clarksville/Fort Campbell area.  The new talk show will air in 2012, and the new website should publish within the next week.
"We're very excited to add Cidnie to our staff," said Hank Bonecutter, President of Bonehead Promotions.  "She is very talented and loves sports. We think she's going to do some fabulous work," Bonecutter said.
You can follow WJZM, Clarksville Online, Clarksville Sports Network, Bonehead Promotions and Discover Clarksville on Facebook and Twitter.  Listen to WJZM 1400 AM for the best in news/talk/sports programming.  Look for Sydney-Brewington's photos on Clarksville Online and Facebook.