Team to Award $10,000 Grant to Winning Charity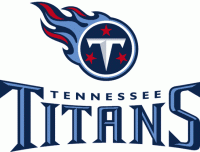 Nashville, TN – The Tennessee Titans extend the deadline a few more days in their search for Tennessee's top volunteers through the 12th annual Titans Community Quarterback Award program. The deadline for entries is now January 16th, 2012.  The Titans are asking all non-profit organizations throughout Tennessee to nominate their top volunteers for a chance to receive a $10,000 grant!
The Titans Community Quarterback Award program is a statewide competition which recognizes outstanding volunteers in the state of Tennessee who provide volunteer services for nonprofit 501(c)(3) or 509 organizations.
The program honors individuals who exemplify leadership, dedication, and a commitment to improving the communities in which they live. Nominees may serve only in a volunteer capacity and may not receive any compensation – monetary or otherwise – for their efforts. Individuals may nominate themselves or be nominated by others.
Once the winners are selected, Titans Owner K.S. "Bud" Adams, Jr. will distribute $17,500 in grants from the Tennessee Titans Foundation to the organizations where the winners serve, raising the total of grants distributed in this program to nearly $200,000 since the program began in 2000. The Titans Community Quarterback Award winner will receive a $10,000 grant for his or her agency from the Titans Foundation. In addition, the runner-up will receive a $5,000 grant from the Titans Foundation and the third place winner will earn $2,500 for their respective charities.
All residents of Tennessee, age 13 and over who provide volunteer services for nonprofit organizations within the state of Tennessee are eligible for nomination.  All Tennessee non-profits are encouraged to submit nominations recognizing their top volunteers.  Nomination forms are available now by logging on to www.titansonline.com where you may download the nomination form.
All completed entries can be emailed scanned and emailed to: CR-Dept@titans.nfl.com or hard-copy nomination forms must be mailed or dropped off. Send to Titans Community Quarterback Award Nomination, 460 Great Circle Road, Nashville, TN 37228 and postmarked no later than January 16th, 2012.