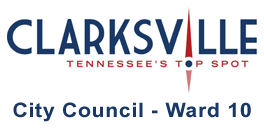 Clarksville, TN – The new Publix on Madison Street will open on February 1st. The official ribbon cutting will happen at 6:45am on February 1st. The new shopping center is the first large scale development in the Madison Street Overlay Zone that incorporates all the efforts to blend good looks, lighting, signage, landscape, walkways and other features into one business package.
While Publix was looking to build a class operation from the start, there have been a couple of work sessions to iron out some concerns to meet the Overlay requirements. I am pleased to say these were worked out to everyone's satisfaction.
This should be a good example for Clarksville to incorporate new guidelines into future commercial/business development across the city. There has also been a battle on the council to keep whole residential housing neighborhoods by the new shopping center to promote walking and biking development.
We talk about walkable and visually desirable residential and commercial development being built and located by each other and then seem to undo that ideal by installing business and commercial zoning into neighborhoods and pushing residents and neighbors further out. Businesses do look at residential "rooftop" counts around their proposed building locations. The more folks that live in an area the more likely they will shop in that area.  
 
You will also note that a new right turn lane on Memorial Drive onto Madison Street by the Publix development will aid traffic at that intersection.