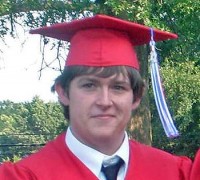 Cunningham, TN – There will be a Fundraiser Auction at the Montgomery Central High School gym for Brady Conatser Saturday, January 21st starting at 6:00pm. There will be hamburgers, hot dogs, etc for sale as well as t-shirts. The t-shirts are $20.00 each.
Brady Conatser fell on December 27th injuring his spine. He has recently been moved to the Shepard Center in Atlanta, GA, a world renowned rehabilitation center that specializes in spinal cord injuries. However, the families insurance will not cover this treatment. All money raised goes towards Brady's medical and rehabilitation bills.
In order to bid, you will need to register and get a bidders number. Cash and checks will be accepted at the pay out table. The fundraiser starts at 6:00pm and will end when the last item is auctioned.
For more this story, see: Family to hold Fundraiser Auction for Teen Paralyzed in Fall
A website has been put up to keep everyone updated on Brady's progress. The website is www.bradysjourneytorecovery.com.
Some of the Items to be Auction Include
Home Interior Pictures
$400.00 Gift Certificate for a Dual Exhaust
1 year free pest control
Leather Jacket
Mark Kay Products ($100.00 value)
Labor for Vehicle Repair (Up to $100.00)
4 Oil Changes
Hand Paintings
Dooney & Bourke Brand New Purse ($300.00 value)
Home Made Blankets and Quilts
Complete computer system ($250 Value)
Free Labor for Lift Kit for any Truck up to $600.00
2 Backpack Liquid Sprayers (valued at $135.00 each)
Dale Earnhart Jr. Hood
Dale Earnhart Jr. Fathead
Harley Davidson Gold Zippo Lighter
Up to $600.00 towards a Set of Tires
Gift Membership from Curves
And so much more!