Clarksville, TN – At a special called meeting of the Clarksville Area Chamber of Commerce's Military Affairs (MAC) Committee on Thursday, Jim Durrett, Chamber Second Vice-Chairman, presented the concept for the "The Statues of Patriots Park" project.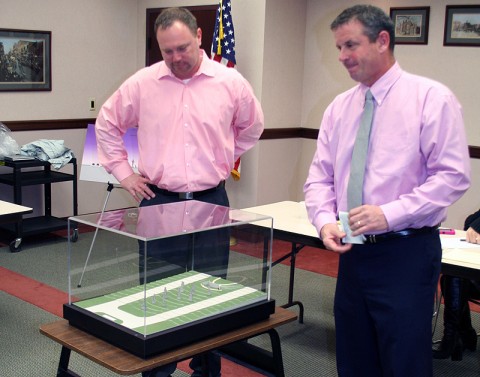 The Statues project will serve as a representation of the individuals who serve and have served at Fort Campbell. The display, to be situated at the south end of Patriots Park, will be made up of nine Corteen steel statues depicting soldiers in various military occupational specialties.
The goal is to make Patriots park a special place that reflects the community's gratitude toward the men and women of  Fort Campbell.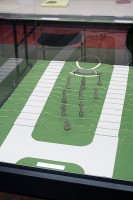 "This is a project that has been in the works for several years, and I am pleased to announce today that we have created this concept and are ready to begin aggressively raising funds to have this ready for the public to enjoy as soon as possible," said Durrett.
Dex Imaging has generously donated the first $10,000 to begin project development and promotion.
Those interested in donating to the Statues campaign can make checks out to "The Statues of Patriots Park".
Mail To:
Aspire Clarksville Foundation
25 Jefferson Street
Suite 300
Clarksville, TN 37040
The Aspire Foundation will serve as the 501(C)3 non-profit for this project and all donations are tax deductible.
For more information contact Jim Durrett at 931.920.1552.