APSU Sports: Austin Peay Men's Golf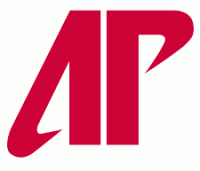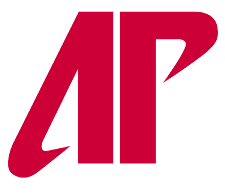 Clarksville, TN – Dustin Korte, of the Austin Peay men's golf team, was named the Ohio Valley Conference co-Men's Golfer of the Week, the conference office announced Wednesday.

Korte finished second individually and led the Govs to a second-place team finish at the Samford Intercollegiate, Tuesday, played at the Hoover Country Club. The Govs finished 21 strokes ahead of the nearest OVC team (Murray State) in the field, improving Austin Peay to a 20-0 head-to-head record against league opponents during 2011-12.

"Dustin has gotten off to a great start," head coach Kirk Kayden said. "He's really focused on winning a tournament and you could tell. His short game was great and he was really spectacular around the greens. Now we have to keep it going."

The Metropolis, IL, native hit a 15-foot birdie putt on his final hole to cap a final-round two-under par 70. Korte straightened out his short game and took advantage of the par-5s, making five birdies through his final 18 holes. He was one of three golfers to finish under par for the tournament, coming in at three-under par 213.

He jumped to an early tournament lead with an opening-round 68, but struggled through the next 18 holes. Korte would make seven bogeys in the second round and only two birdies. The Govs would fall to fifth overall in the team standings, only to make up 21 shots behind Korte's stellar final round to finish second.

Korte shared the weekly award with UT Martin freshman Brendon Caballero, who won the Frito Lay/Taco Bell Intercollegiate. Caballero's Skyhwaks finished fifth in the 36-hole tournament behind McNeese State, D-II Georgia-Southwestern, Savannah State and Jackson State. At the Samford Intercollegiate, Caballero finished 15th individually, while UT Martin finished t-15th in the team standings.

This is the fifth time the Govs have had a player named OVC Golfer of the Week and the second time for Korte. Sophomore Trey Tarpley has earned the award twice in the fall, while sophomore Marco Iten has won it once.



Sections
Sports
Topics
APSU, APSU Athletics, APSU Golf, APSU Men's Golf, APSU Sports, Austin Peay State University, Brendon Caballero, Clarksville TN, Dustin Korte, Governors, Govs, Hoover Country Club, Jackson State, Kirk Kayden, Marco Iten, McNeese State, Metropolis IL, Murray State, Ohio Valley Conference, OVC, OVC Golfer of the Week, Samford Intercollegiate, Savannah State, Skyhawks, Trey Tarpley, UT-Martin