APSU Sports: Austin Peay Football

Clarksville, TN – Austin Peay's defense came alive in the football team's second spring scrimmage, Sunday, at Governors Stadium, forcing four turnovers and allowing only two plays for more than 20 yards.
The Govs defense recovered two fumbles and had two interceptions, including a 80-yard interception returned for a touchdown by senior free safety Antwaun Majors. Sophomore Jonathan Shuler also had an interception on a tipped pass. Defensive pressure was key early as the Govs sacked the quarterback on the first play scrimmage.
It's no secret creating more turnovers is a point of emphasis for Christophel's football team. They ranked eighth in the Ohio Valley Conference last season with a -0.64 turnover-per-game margin. OVC champion Eastern Kentucky was the league leader with a 1.25 per-game margin.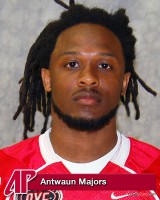 "Defensively, we were very active today," head coach Rick Christophel said. "We had some turnovers and that's what we need to help our offense. We have to win the turnover ratio to win football games and it starts with the defense."
Austin Peay's offense also saw strong development from its young running back crop, in particular redshirt freshman Reco Williams. The Northeast High School product scored the Govs first touchdown, corralling a Jake Ryan pass from 18 yards out and powering his way through the defense. At 250-pounds, Williams was able to barrel over several defenders inside the five-yard line for the score.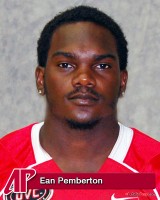 Redshirt sophomore Ean Pemberton has the Govs only rushing touchdown, coming on a goal-line set within the scrimmage's final plays. On a second-and-goal from the one yard line, Pemberton leapt over the defensive line for the score.
Williams finished with 56 yards on 15 carries. Sophomore Troy Turner had 15 carries for 55 yards while Pemberton also carried the ball 16 times for 35 yards.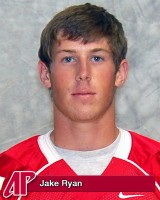 Senior quarterback Jake Ryan commanded the Govs offense, completing 14 of 26 pass attempts for 175 yards. Sophomore Landon Curtis completed four of seven pass for 30 yards, while redshirt freshman Jacob Sexton complete four of nine for 17 yards. In all, 10 different receivers got in on the action, led by senior Devin Stark who had four catches for 46 yards.
Austin Peay football continues spring practice throughout the next two weeks, counting down to the Red-White Game, scheduled for Thursday, April 5th, at Governors Stadium.